Over the past decade, we have tested hundreds of pocket pussies and are now here to help you find the best pocket pussy for you.
Ten of thousands of men enjoy the pleasure of pocket vaginas every day from the comfort of their own homes, on trips and even with a partner. A pocket pussy is just awesome. It's a life saver.
It happens to me, it happens to you, and to every other man. We want sex, 24/7. Don't we? And you know what my friend? That's normal.
When you feel like exploding, when your animal instinct is so strong and you need to jack off, a pocket pussy is a blessing, this is why millions of them are sold every year.
I know what some of you may be thinking… is it really that different from jacking off with my favorite hand?
Yes it is, mate.
The sense of liberation, pleasure and sexual independence that this sex toy gives you is just unbelievable.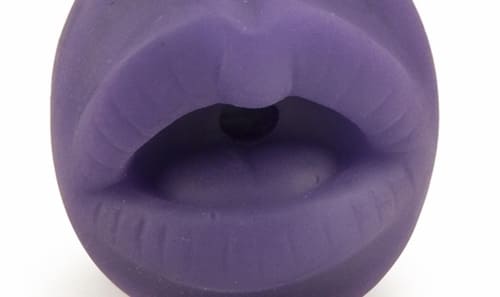 And the most exciting thing about it is that they come in so many shapes, textures and materials that there is a pocket pussy waiting for you to take it, to really really "take it" all inside… hmmm….
Besides, using a pocket pussy may even be better than your hands.
We love pussies, of any color and race, but in order to write this guide I did the "hard work" and selected the best ones.
Like for most sex toys, until you try them on, you'll never find "the one"… So dive in, try some and have fun.
How to Choose a Pocket Pussy
Everyone has their own preferences and needs when it comes to buying a pocket pussy. Ask yourself a few questions when choosing one:
Do you prefer a realistic feel/look? Or you want a pocket pussy you can easily take with you when traveling? Maybe you want something that can easily pass for modern art so that you won't need to keep hiding it?
After that, do you want it tight, bumpy, deep? Do you prefer an actual realistic looking pussy or a deep throat one?
Honestly as a man I understand you want them all, that makes sense, so at least be careful of a few things: some low quality strokers break after a few uses, some of them are roughly made and might not feel as soft as we like it, so make sure to shop around before buying one.
Anyways we have done a selection for you, and here are the best ones.
---
Best Pocket Pussy
---
Best Realistic Pocket Pussy
This is probably the most popular category of pocket pussies, the realistic type. Male sex toys' manufacturers are working hard to reach that real-thing feeling and some of them have been incredibly successful, like Fleshlight for example.
It's amazing the level of details some modern pocket pussy reach: you can warm them up, add some lube and get an unbelievably realistic feeling. Some of these realistic pocket pussies are moulded around celebrity (adult stars) for additional pleasure, see Fleshlight Girls for example.
Here are the best realistic pocket pussies around, enjoy.
Best Discreet Pocket Vaginas
For most men privacy is crucial. Whether you travel a lot for work and take your pocket pussy with you (and therefore need something not too obvious for the airport security people) or you are a guy who share an apartment with friends or family, here are the best discreet pocket pussy available today.
Best Vibrating/Remote-Control Pocket Pussies
Got lazy? Tired of stroking and sweating and moving and shaking? Sit down and relax, these remote-control pocket pussies will do the job. You still gotta clean them afterwards though, but at least you'll have a relaxed smile on your face while you do it.
Best Pocket Pussy Under $25
If you have never bought a pocket pussy yet and feel like want to start with something not too expensive, here's a list of the best pocket pussy under $25, with The Tube being currently priced around $9. With such low prices, having you next or first pocket pussy orgasm is easier than ever.
Pocket Pussy Comparison and Winners
Ease of use: Fleshlight Flight Pilot, Fleshlight Quickshot, Tenga Egg
Among the 19 pocket pussies, Fleshlight Flight Pilot, Fleshlight Quickshot, and Tenga Egg are the easiest to use. The Flight Pilot and Quickshot are compact and easy to hold with ergonomic designs, while the Tenga Egg is a one-time use, disposable product that requires no cleanup. These products are perfect for those who prioritize ease of use and convenience.
Comparing the other products, the MysteryVibe Tenuto, Hot Octopus Jett, and Keon by Kiiroo require some setup, while the Blowmotion Stroker has a more intricate and potentially confusing mechanism. The Main Squeeze Virgin Masturbator and Hot Octopuss Pulse III Duo require charging and have more complicated controls. The Satisfyer Heat Masturbator also requires some initial setup, and the Arcwave Ion Penis Stroker has a unique design that may require some trial and error to figure out.
Orgasm rating: Fleshlight Turbo Thrust, Tenga Flip Zero, Arcwave Ion Penis Stroker
Fleshlight Turbo Thrust, Tenga Flip Zero, and Arcwave Ion Penis Stroker are the highest rated products in orgasm rating. The Fleshlight Turbo Thrust and Tenga Flip Zero both have adjustable suction and textured interiors for an intense experience, while the Arcwave Ion Penis Stroker utilizes air pressure technology to simulate the sensation of oral sex. These products are perfect for those who prioritize achieving a powerful orgasm.
Other products that perform well in this category include the Hummer Hands, MysteryVibe Tenuto, and Hot Octopus Jett. The Fleshlight Flight Pilot and Quickshot, while easy to use, may not provide the same level of intensity as the higher-rated products.
Design: Tenga Flip Zero, Fleshlight Turbo Thrust, Satisfyer Heat Masturbator
Tenga Flip Zero, Fleshlight Turbo Thrust, and Satisfyer Heat Masturbator have the most impressive designs. Tenga Flip Zero has a sleek and futuristic look with a hinge design that allows for easy cleaning, while the Fleshlight Turbo Thrust has a clear case that adds visual stimulation. The Satisfyer Heat Masturbator has a unique heating feature that adds to the realistic sensation.
Other products with interesting designs include the Hummer Hands and Hot Octopus Pulse III Duo, which have a distinct and ergonomic shape, and the Main Squeeze Virgin Masturbator with customizable squeeze plates. The Fleshlight Flight Pilot and Quickshot have a simple and classic design.
Quality: Fleshlight Turbo Thrust, Tenga Flip Zero
Fleshlight Turbo Thrust and Tenga Flip Zero are the highest quality products in terms of materials used, durability, and construction design. The Fleshlight Turbo Thrust and Tenga Flip Zero are both made from high-quality materials and have strong suction mechanisms.
Other products with good quality include the Satisfyer Heat Masturbator and MysteryVibe Tenuto, both made with durable materials and tech features.
Value: Tenga Egg, TENGA Flip Zero, Fleshlight Original
Tenga Egg, Tenga Flip Zero, and Fleshlight Original are the best value products as they offer high-quality features at a relatively low cost. Tenga Egg is a one-time use product that is affordable and disposable. TENGA Flip Zero has a durable design and high-quality materials. Fleshlight Original is the classic, first model of the Fleshlight and still offers a great experience at a lower price point.
What Is A Pocket Pussy?
Well, a pocket pussy is pretty much a tiny, portable version of a woman's most intimate parts.
It's the perfect companion for lonely nights, and you can take it with you anywhere you go!
You might even say it's the ultimate wingman, always ready to help you out when you're in a pinch.
Just don't forget to give it a good clean after use, or you might end up with a petri dish of questionable microbiology inside your toy.
But we'll explain more about that below!
Types of pocket pussies
There are so many types of pocket pussies out there, it's hard to keep track. But let's try to break some of the basics down for you:
The Classic: This is your basic, run-of-the-mill pocket pussy. It's shaped to look like a vagina and feels like one too (if you're into that sort of thing). It's like the vanilla ice cream of pocket pussies: nothing fancy, but always a crowd pleaser.
The Freaky: For those who like to live on the wild side, there are pocket pussies that come with all sorts of crazy features like built-in vibrators? Or realistic vaginas molded from your favorite pornstars. Some even come with extra textures and bumps to make the experience even more intense. It's like a funhouse for your junk!
The High-Tech: We're living in the future, folks, and that means there are pocket pussies with all sorts of fancy technology built in. Some are even app-enabled, so you can control the vibration patterns from your (or your partner's) phone.
The DIY: If you're feeling crafty, you can also make your own pocket pussy at home. It's like arts and crafts for grown-ups. And while we're sure you're smart enough to build your own, we're also sure that you'll probably get a lot more enjoyment and pleasure from a more realistic masturbator.
What Material Should Your Pocket Pussy Be Made Of?
There are several materials that a pocket pussy can be made from, each with its own unique characteristics. So really, the choice is yours, and will depend mainly on your budget and what you're into.
Some of the highest-quality pocket pussies on the market are made from medical-grade silicone or CyberSkin, which are the most realistic.
Other materials, like TPE or latex might not feel as real, but they'll save you a bit of money on your investment.
Silicone: Silicone is a popular material for pocket pussies because it is soft, flexible, and easy to clean. It also has a realistic feel, similar to the texture of human skin and will retain heat well if pre-warmed.
TPE (Thermoplastic Elastomer): TPE is another common material for pocket pussies. It's soft and stretchy, which makes it a good choice for creating realistic textures and sensations. It's also hypoallergenic and easy to clean.
CyberSkin: CyberSkin is a patented material that is designed to mimic the feel of real human skin. It's soft and pliable, and it can be molded into various shapes and textures. CyberSkin is often used in high-end pocket pussies because of its realistic feel.
Latex: Latex is a popular material for fetish-related pocket pussies because it is stretchy and durable. However, it's important to note that some people may have latex allergies, so it's not suitable for everyone.
History of the pocket pussy
People have been getting creative with their self-pleasure techniques for centuries.
But it wasn't until 1976 that someone had the brilliant idea to create a portable, handheld version of a woman's intimate parts. The company responsible for this stroke of genius was Doc Johnson, a sex toy manufacturer based in California.
Doc Jonson is currently one of the biggest sex toy companies in the world, and manufactures most of its products in North Hollywood, California.
However, when most people think of a portable, handheld pocket pussy, they think of "Fleshlights," which only hit the markets in 1998, but have since become one of the leading makers of replica vaginas.
Today, Fleshlight has an extensive lineup of portable vaginas, anuses, mouths, and non-discrete orifices, some of which are even modelled after your favourite porn actresses!
From Doc Johnson to Fleshlight, the modern pocket pussy has become a staple in the world of male sex toys.
It's like the Swiss Army knife of self-pleasure: compact, versatile, and always there when you need it.
Are there any dangers to using a pocket pussy?
Two of the biggest risks of using a pocket pussy are allergic reactions and bacterial growth.
As mentioned, some pocket pussies might be made from latex, which is a material that some individuals may be sensitive to.
And, if you don't carefully clean and store your sex toys, bacteria can propagate on the inside, which can lead to bacterial infections down there… something that we wouldn't wish upon our worst enemy!
Why Should I Use a Pocket Pussy?
Well, there are many reasons a male might use a pocket pussy.
But let's be real here, the main reason why a male should use a pocket pussy is simply because it feels good.
What are the benefits of a pocket pussy?
Well, for starters, a pocket pussy is like having a personal pleasure assistant right at your fingertips.
You don't have to do any work, you don't have to download dating apps, or go out for dinner. Just sit back and let your pocket pussy do all the heavy lifting.
Secondly, you can also customize your experience to your liking – whether you want it tight, loose, ribbed, or smooth, there's a pocket pussy out there for everyone. It's like having a bespoke hole just for your penis.
And let's not forget the convenience factor! Pocket pussies are compact, discreet, and perfect for when you're on the go, kind of like having a secret pleasure weapon in your pocket.
Are pocket pussies worth it?
If you're tired of using your hands, then yes, a pocket pussy is 100% worth it! That said, while pocket pussies may be designed to look and feel real, there's no comparing it to getting freaky with a lady.
However, if one-on-one play is out of the question, and you don't feel like doing the worth yourself, then a pocket pussy, cock sleeve, or male masturbator is definitely a good investment in your sexual health and well-being.
How to Use A Pocket Pussy
Using a pocket pussy really isn't all that complicated.
Just lube up your cock, and stick it in. But for a better, more intense experience, there are a few things you can try.
How to warm up a pocket pussy?
While warming it up won't make it feel quite as good as a real vagina, it'll still get it pretty close!
You can try soaking your pocket pussy in hot water to heat things up before going to town. Just make sure that you don't overheat it. We truly don't want you to burn your knob!
Also, never stick your pocket pussy in the microwave… That's got bad idea written all over it.
How to make a pocket pussy tighter
Many pocket pussies come with a suction feature that can be adjusted to increase or decrease the tightness. Experiment with different levels of suction to find the perfect fit for you.
If your pocket pussy doesn't have a suction adjustment, you might want to purchase a smaller, tighter pocket pussy, or if you're using a Fleshlight, you can try switching out the sleeve for a smaller, tighter sleeve.
Best lube for pocket pussies
The best lube for pocket pussies is typically water-based lubricant because it is easy to clean up, won't stain your sheets, and it's safe to use with most sex toys, including pocket pussies.
Just be sure to avoid using oil-based lubricants, as they can damage the material of your pocket pussy and cause it to break down over time.
Always check the manufacturer's instructions and recommendations for the specific pocket pussy you're using.
How to Clean A Pocket Pussy
As mentioned, if you don't properly clean your male masturbator after using it, especially if you've jizzed in it, you're asking for problems.
Fortunately, many pocket pussies come with a convenient hole on the end, which allows you to flush your toy out with water.
But even if your masturbator doesn't, you'll still want to rinse it with warm water and clean with a mild, antibacterial soap.
There are sex toy cleaners and wipes available. But soap and water is just as good!
How to dry a pocket pussy
You can dry your toy with a soft, clean towel. But we actually recommend leaving your toy out to air dry. Wiping it dry with a towel can transfer all sorts of fibers, hair, and dust onto your beloved toy.
So air drying is best. Just make sure to put it away before inviting your parents over!
How to store a pocket pussy
Fortunately, some masturbators, like Fleshlights, are built in a convenient case with a twist-on lid, which ensures your portable hole will be protected from dirt and debris wherever you keep it.
However, the key here is that you want to store it somewhere dry! Moisture and damp are the enemy when it comes to storing your pocket pussy.
Pocket Pussy Vs. Fleshlight
Pocket pussies and Fleshlights are both popular male sex toys designed to simulate the feeling of real sexual intercourse.
However, there are some differences between the two.
Pocket pussy is a generic name for all male masturbators, but they're generally smaller and more compact than Fleshlights, making them easier to carry around and use discreetly.
They're also typically more affordable, with a wide range of options available at various price points.
Fleshlights, on the other hand, are a brand name masturbator. They are larger and more substantial, with a patented design that is meant to feel even more realistic than a generic pocket pussy.
They often feature more advanced sleeves and suction options, as well as customizable features like the ability to adjust the tightness or change out the internal sleeve for a different sensation or pornstar models.
Ultimately, the choice between a pocket pussy and a Fleshlight will come down to personal preference, budget, and desired level of realism.
But both can be highly enjoyable and offer a unique way to enhance solo pleasure.
How much is a pocket pussy?
The cost of a pocket pussy will vary depending on the model, brand name, and features that you're looking for.
If you want a top-notch pocket pussy or Fleshlight, you're easily looking at a minimum of $100, but pornstar models or pocket pussies with additional features can cost more.
That being said, if you're concerned about price, there are also many male masturbators or strokers on the lower end of the price spectrum that won't cost you a fortune.
What does a pocket pussy feel like?
Have you ever found yourself wondering "Does a pocket pussy really feel like a vagina?" or "What is it like to masturbate with a pocket pussy?"
If so, then you'll be glad to know that a pocket pussy is designed to feel just like a real vagina.
Of course, there are some things your pocket pussy can't do, like moan or call out your name while you're thrusting into it.
But being made from soft silicone, TPE, or CyberSkin ensures that your pocket pussy will feel as close to a real vagina as possible.
What does a pocket pussy look like?
It shouldn't be a surprise to learn that a pocket pussy will look pretty much just like a real pussy.
But there are a surprising number of pocket pussy variations on the market. For instance, you can find pocket pussies that are designed to be black, white, or asian.
And despite being called a pocket pussy, some male masturbators will be designed to look like mouths or anuses.
As we've mentioned, you can even find Fleshlights modeled after your favorite pornstars' vaginas!
How does a pocket pussy work?
Well, in simple terms, a pocket pussy works by providing you with a tight hole to stick your dick into.
But some models have suction adjustments, which allow you to make the toy feel tighter or looser, depending on what you like.
Pocket pussies also come in all sorts of different configurations, with different internal bumps, ridges, and patterns, which are designed to feel like the inside of a vagina.
How To Make A Pocket Pussy (DIY Pocket Pussy)?
There are many online resources out there that explain how to make a pocket pussy.
And while we're sure that some of these homemade toys will feel good, we have to warn against making any sex toys on your own.
DIY sex toys may not be safe, and there is a risk of injury or infection if they are not made and used properly.
Therefore, it is important to use caution and care when attempting to make your own sex toy.
Where to Shop For Pocket Pussy
When it comes to pocket pussy there's no better place to shop than the Official Fleshlight Website. Their selection is just overwhelming.
For other pocket pussy that is not Fleshlight, here's a list of trusted online shops where the sex toys in this article come from.
Userful Resources