In our Bathmate review we covered the all penis pumps in the Hydro, Hydromax and Hydroextreme series. We in-depth analysis and testing.
Over 1 million customers, 95% satisfied and an average increase in penis size of 2-3 inches up to 5, with their patented Hydropump technology, Bathmate's vacuum penis pumps dominate the male enhancement industry.
Whether it be as a treatment for erectile dysfunction, Peyronie's disease, rehabilitation post prostate surgery, a dramatic increase in penis length and girth or enhanced sexual pleasure:
Here's everything you need to know about Bathmate Hydropumps.
Bathmate Review: What is Bathmate Penis Pump?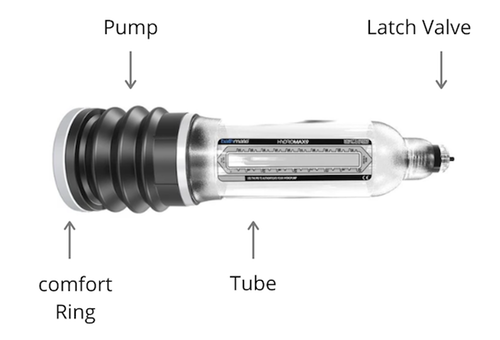 Bathmate penis pumps are vacuum pumps. The four key parts you need to understand:
1) The Tube to place your penis inside.
2) The Comfort Ring which fits the base of your penis, minus your testicles. So named as it allows the Bathmate to be pressed tightly into your body preventing air from entering and the creation of a vacuum. Without a correct seal, you cannot make gains in penis size and girth.
3) The Pump. Made of a durable skin to hold up against repeated use, squeezing against your pelvic seat expels water, when you release, the penis is 'pumped' by creating vacuum pressure. You can squeeze hard or light giving you complete control.
4) The Latch Valve. Designed for one-handed use and easy to open and close, this allows you to regulate pressure.
See price on bathmatedirect.com
See price on officialhydromaxpump.com
How Does a Bathmate Hydropump Work?
In the Bath or Shower, with the tube filled, the water displaces the air inside the tube.
You place your penis inside the tube and hold your Bathmate pressed tightly against your body at the base of your penis.
With the comfort ring sealed against your body, no air can get inside creating a vacuum.
When pumping water out, this vacuum pressure, by a natural process, draws blood into your penis to counteract the change in pressure in the tube with minimal pressure on the heart.
Increased blood flow to the penis produces an erection that can last up to 30 minutes depending on your level of sexual stimulation.
If used to increase penis size it's necessary to train your penis regularly. Much like when achieving muscle gains, penis gains involve a routine.
Bathmate recommends using your hydropump for 3 consecutive sessions of 5 minutes (a total of 15 minutes use) for at least 4-6 months daily.
Similarly, as when lifting weights you increase the dumbbell size, as your penis gets larger so too will you have to reinvest in a new Bathmate a size up.
How Do I Use a Bathmate Hydropump?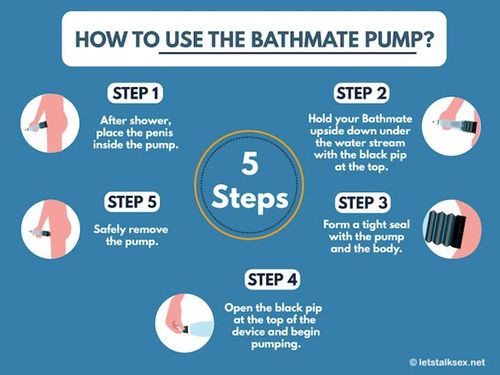 Regardless of which penis pump from the Bathmate Hydropump product line you decide best suits your goals, the Hydro7, the HydroMax or the HydroExtreme, the way you use each product on your penis follows a similar procedure.
1) Allow yourself to soak in the warm water for five minutes loosening the skin of your penis and scrotum and preventing the risk of your testicles being pulled into the unit.
Keep your testicles clear of the Bathmate tube by pulling them back with your free hand when positioning the device for use.
Whilst this is not a risk for injury, it would be more than a little uncomfortable.
2) If in the shower, hold your Bathmate upside down under the water stream with the black pip at the top of the device closed.
If using your Bathmate in the bath you do not need to close the latch, simply submerge the device underwater.
3) Insert your flaccid penis into the tube pressing your Bathmate tightly against your pubic bone to seal the device.
You can angle the Bathmate penis pump upwards or downwards, whichever feels most comfortable.
4) Open the black pip at the top of the device and begin pumping. This will expel water in short jets with each pump. You will feel your penis being sucked into the chamber and your foreskin stretching.
The blood vessels will engorge with the change in pressure and you will begin to achieve an erection. The girth of your penis will appear larger due to distortion from the water.
5) Release the vacuum by pressing the valve cap inwards to activate the quick-release mechanism BEFORE removing your penis from the tube.
Pumping in the shower can be more difficult because air may enter reducing suction if your Bathmate is not pushed tightly enough into your pubic bone to seal the device.
Once the black pip at the end of the device is opened, begin pumping immediately otherwise water will leak from your Bathmate Hydropump.
If you find air is getting trapped between the comfort ring and the pump you may find it easier to remove the comfort ring before filling and then replace when pumping.
Shorter, quicker pumps will increase pressure and slower pumps will give less pressure. To achieve the most gains per workout, it helps to release the vacuum, refill the device and commence pumping two or three times per 15 to 20-minute session.
Are Bathmate Hydropumps Safe To Use?
Bathmate vacuum pumps are noninvasive and without side effects providing they are used sensibly and that you follow the manufacturer's directions. An alternative to penis pumps are penis extenders.
Penis injuries can occur and one of the most common ways is by over-pumping. Over-pumping and overuse, too often or in sessions of too long a duration, can damage tissue leading to softer erections.
Dr Christopher Fox, senior lecturer in sexual health at the University of Sydney, says: "Men will over-pump. This can cause damage to the vascular system of the penis.
It really needs to be done under guidance – either a sex therapist who understands what they're doing or another pumper who has experience in what they're doing."
The recommendation from experienced users is to ensure the water is warm, massage the penis to warm up the muscles beforehand and start off with a beginner routine of 5 to 10 minutes per day building up to 20-minute sessions.
The exception to this is if you take warfarin, another form of blood-thinning anticoagulant, or have any form of a blood clotting disorder. Under which circumstances Bathmate Hydropumps, nor any form of penis pump, is considered safe for use.
One regularly noted side effect of using a water-based penis pump is fluid retention. This is when the vacuum which has drawn blood flow into the penis has also drawn in fluid.
This results in a swelling of the skin covering the penis and some further expansion in girth.
This doesn't affect penis growth and may cause a doughnut swelling at the base of the penile glans. Depending on the amount of fluid retention this should disappear after 24 hours.
The best way to avoid fluid retention is to spread sessions of 15-20 minutes into smaller 4-5 minutes sessions as recommended by Bathmate.
Which is Better, Bathmate Hydropumps or Traditional Air Pumps?
Short answer: Bathmate Hydropumps.
Bathmate pumps capitalize on the natural benefits of warm water which makes the tissues of the penis more supple and further increases natural blood flow by vascular dilation.
Warmth also has a conditioning effect on nerves preventing the pain when stretching regularly noted by users of traditional air vacuum pumps.
Applying a hot towel to your penis for several minutes before using a traditional pump mimics this effect.
However, if using the pump before play, more time away in prep is, well, more time away. Between having the feature built into your pumping routine and adding in an extra step, it's clear which is the more convenient option.
With air pumps, it's necessary to use lube to keep the penis soft when stretching which is eliminated with the use of water.
Water is also denser than air and blankets the penis with a more even distribution. Side effects of air pumps include bruising caused by areas of excess pressure on the penis from uneven air distribution.
This can cause subcutaneous bleeding and tiny red spots on the penis.
Traditional pumps have a gauge showing pressure level. If you go too high there's no way to release pressure and air will continue to compress inside the tube.
It's up to you to know how much pressure is enough pressure and don't surpass it. Do you know how much air pressure is the right amount of air pressure?
Bathmate Hydropumps have a one-finger valve that will immediately release the pressure if you over pump.
Bathmate's design restricts the water entering the tube and therefore pressure from the start allowing you to pump for max gains without damage.
What are Bathmate Penis Pumps Used For?
Thicker, longer erections. As much as a 30% increase in length and girth using Bathmate 6 times a week for 6 months. In a 2020 survey conducted by Bathmate, they found 70% of respondents noted a size increase.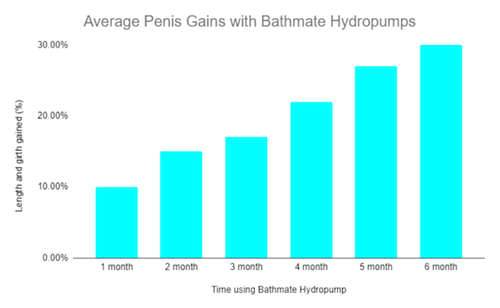 Premature ejaculation. Using a Bathmate Hydropump for 5-10 minutes immediately before sex gives a slight numbing which can help to last longer.
Preventing premature ejaculation can also be done by training your penis to be erect for extended periods without the possibility of sexual release.
Whilst your penis is hard inside your Bathmate, without removing it, there's no way to pump yourself to relief.
Harder erections. In the same 2020 survey by Bathmate, 76% noted stronger erections. In addition, this can be done using the pump before sex whilst wearing a penis ring.
Once your Bathmate is removed, the ring limits blood drawn into the penis from leaving as quickly, keeping your erection harder for longer, ready for your partner.
It's important to note that the ring needs to be tight against the body to maintain the erection which some men may find painful.
Sexual stimulation and Foreplay. Achieving an erection can lead to strong feelings of arousal, achieving a strong erection regularly, a rise in sex drive.
Vacuum penis pumps not only cause erections during use but can promote an increase in natural erections and more intense orgasms.
Penis pumps can be pleasurable because they create a sucking sensation and can be used in both masturbation and as foreplay in edging, light control and total domination.
Although not designed for other body parts you can get creative with them. The pump is safe for use on nipples, the clitoris, and other erogenous zones.
Bathmate Penis Pumps Review For Erectile Dysfunction
Oral medications, medications inserted through the tip of your penis into the tube inside, shots you inject into your penis, and surgically placed penile implants may cause side effects, simply not work or be outright unsafe.
Bathmate Hydropumps, which hold almost no risk of complication when used correctly, improve oxygenation of penile tissues which can help in maintaining penis length post-prostatectomy and help to reduce the chances of abnormal fibrous tissue forming in the penis preserving erectile function.
80 to 90 percent of men with erectile dysfunction who use vacuum penis pumps achieve a rigid erection and report a significant improvement in sexual satisfaction.
Compared to other treatments the use of a Bathmate Hydropump to treat erectile dysfunction is lower cost long term, noninvasive, can be used alongside medications and may help men regain erectile function after surgical procedures.
If using the Bathmate Hydropump for erectile dysfunction you can either use immediately before sex to encourage blood flow and an erection or build a regular routine of a minimum of 5 days per week working up to 20-minute sessions a day.
This will improve your natural erections without the need to use Bathmate before sex.
Penis Pumps & Prostate Health
Penile shrinkage and nerve damage in prostatectomy patients are both common, in about 70% of patients, and worsens over time.
Clinical studies have shown that patients who incorporate the use of a vacuum penis pump can maintain preoperative penis size and recover sexual function faster post-surgery.
Postoperative nerve damage can lead to a lack of natural erections resulting in a lack of oxygen to the tissues of the penis.
A lack of oxygen can lead to the development of fibrous tissue and ultimately in long-term erectile dysfunction.
To help prevent this, doctors support the use of vacuum penis pumps in rehabilitation to improve the delivery of oxygen to the penis and preserve tissue based on a number of studies.
For example, in a 2011 study 13 men undergoing prostatectomy combined the use of a penis pump and tadalafil (20 mg three times weekly and daily pump use 5 days weekly) and compared to a control of 7 men taking a 20 mg dose of tadalafil alone.
Those using the penis pump had greater scores for penile hardness on the International Index of Erectile Function and 92% of men in the penis pump group were able to achieve intercourse to orgasm compared with only 29% in the tadalafil-only group.
In another 42 men began daily use with a penis pump post-surgery for 90 days. Only one man had a decrease in penis length of 0.4 inches or more.
Compared to an average of 48% of men with a significant reduction in penis length after prostatectomy when given no rehabilitation with vacuum penis pumps. Vacuum penis pumps showed a clear and significant effect.
Bathmate Review For Peyronie's disease
Peyronie's disease is a noncancerous condition where erections are severely curved and painful as a result of fibrous scar tissue developing on the penis.
Peyronie's can prevent the man from having sex, cause penile shortening, and erectile dysfunction.
Tension on the penis created by vacuum penis pumps may trigger plaque to break down or be reconstructed leading to a straightening of the penis curve.
One study of 31 men with Peyronie's disease evaluated the use of vacuum penis pumps over a 12-week period. Treatment resulted in significant improvements in penis length and penis curvature was improved in 21 men.
It is important to note that men with Peyronie's disease should use a penis pump only if their condition has not changed in at least 3 months and their curvature is not severe with two sessions per day over the course of several months.
Do Bathmate Penis Pumps Increase Penis Size?
Dr Christopher Fox says: "Men who use penis pumps recreationally report significant gains in sizes – of course the size diminishes if you don't maintain the pump."
Clinical studies do find high rates of satisfaction among those who receive vacuum penis pumps as treatment for erectile dysfunction.
Healthy users claim gains of 30% in penis length and girth after 6 months and Bathmate has a claim substantiation page filled with independent reviews, results, endorsements and before and after videos.
In a 2020 survey of 12,000 Bathmate customers, 81% reported better erections and 70.6% longer erections after two months.
Looking exclusively at the HydroXtreme, 92.9% of users reported noticeably better erections and 80% either better, longer or both.
With regular use, your penis will increase in length and girth. However, for gains to be permanent you need to keep using your Bathmate. Just like muscle gains in the gym, if you don't keep up the work, you lose the results.
Professor Wylie, a sexual medicine consultant, says: "There's very little evidence that these devices cause any significant long-term gain in size."
In a 2011 study, Non-invasive methods of penile lengthening: fact or fiction, it was concluded there was no evidence to support the assumption that penis pumps result in permanent changes in size without continued use.
Men who use a penis pump three to five times a week for 20 minutes can maintain greater penis size but if they stop for only a few days their penis returns to its previous size prior to pumping.
Penis pumps, however, do result in temporary increases in size. Increased penis size can not only be maintained but increased further with regular use.
For some men, this is enough and when placed into perspective is 20 minutes a day any different than a 20-minute skincare routine or run if it increases confidence in the bedroom significantly?
Which Bathmate Hydropump is Best for Me?
The Bathmate Hydropump product line comes in different sizes and which product you choose will depend on your current size and your aim in using the vacuum penis pump.
Each model has a number, for example, the HydroMax3, HydroMax5 and HydroMax7, if your original penis size is that number of inches in length or lower when erect, this is the model of that product best suited for you.
A penis that is 4 inches erect would be used with HydroMax5, a penis of 7 inches erect would suit the HydroMax7 and so on.
To get the best results from your Bathmate hydropump, it's important to pick the right size.
This allows for a baseline for improvement but also if the pump is not the correct size you may not receive the correct pressure, resulting in no results, less impressive results, or an uncomfortable experience.
How to Correctly Measure Your Penis Size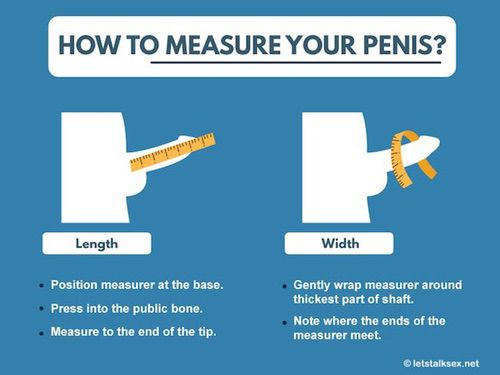 1) Measure your penis whilst erect. Penis length is the upper side of the penis, the side facing you looking down on yourself, not the underside of the penis back to the testicles.
2) Measure the length in inches back to your pubic bone pushing aside any excess fat or pubic hair.
3) Measure girth by gently wrapping the tape measure around your shaft at the thickest point and noting where the ends meet.
Bathmate has a size calculator on their website to discover the perfect pump for your size, simply enter your length and girth in your chosen units to begin.
The Bathmate Hydropump Product Line

Bathmate offers the Hydro7 kit for first-time users, HydroMax, and HydroMax Wide Boy for experienced users and HydroXtreme and HydroXtreme Wide Boy for experienced users aiming for optimal gains in size.
Hydro7 formerly "Bathmate"
See price on bathmatedirect.com
See price on officialhydromaxpump.com
Launched back in 2006 as the "Bathmate Hercules," this was Bathmate's first hydropump. Water-based at half the price of the nearest competitor, Hydro7 changed the market for penis pumps.
Designed to support the general consumer starting out, the Hydro7 is ideal for those with penises between 5 and 7 inches long when erect.
The Hydro7 comes in red, white and blue, and if purchased directly through the Bathmate website all Bathmate hydropumps come with a 60-day no-questions-asked return option, a 2-year warranty and free delivery.
Bathmate has dispatch warehouses worldwide meaning most orders will be received within 5 working days and all orders are sent in plain, discreet packaging.
Bathmate HydroMax Series
See price on bathmatedirect.com
See price on officialhydromaxpump.com
The Hydromax series of vacuum penis pumps have a higher satisfaction rate of 92% of surveyed customers and is the world's most popular penis pump.
With more power than the Hydro7, this is a pump for experienced users looking for gentle but dramatic gains or with a starting erection length over 7 inches.
Bathmate HydroXtreme Series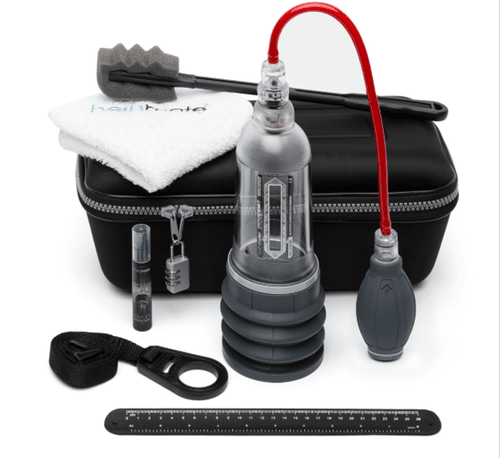 See price on bathmatedirect.com
See price on officialhydromaxpump.com
The HydroXtreme series is for experienced users looking for maximum gains in size faster. The Bathmate HydroXtreme penis pump incorporates the addition of a handball set to maximize pressure and give 35% more suction.
Bathmate offers 5 models in the HydroXtreme series each with a free accessory kit.
The product line ranges from the HydroXtreme5 to the HydroXtreme11 for those who have outgrown other vacuum penis pumps. The HydroXtreme11 is the world's largest penis pump.
Accessories
Cleaning Kit ($46.98). A selection of tools to keep your pump fresh. Though at an extra cost at checkout, this kit is important as there can be high bacterial growth in warm water and the pump should be kept clean to help the rubber stay malleable.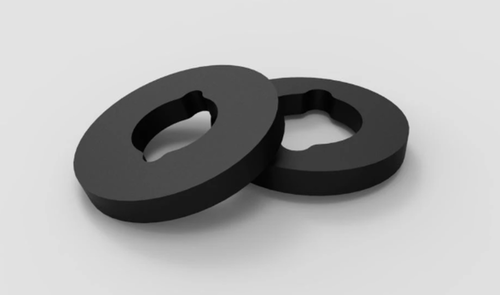 Cushion Rings ($14.98). Additional cushion rings to add to the base of your pump before use to make the experience of pressing the seal into your pubic bone more comfortable.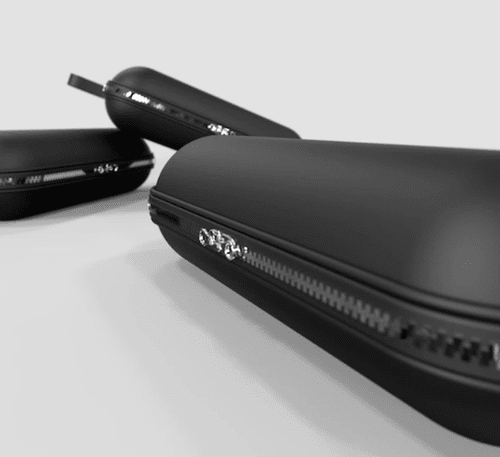 The Capsule Travel Case ($46.98). A hard case that will both protect your pump and ensure discretion when traveling.
How to Get the Most Gains with Your Bathmate Hydropump
What is Jelqing?
Originating as a Middle Eastern rite of passage dating back to ancient Arabic civilizations, Bathmate recommends the use of jelqing as a manual exercise to be used in addition to the Bathmate Hydropumps.
Jelqing can help to warm up the penile tissues, prevent fluid retention and safely train and prepare your penis for the more rigorous pressures of the hydropump.
Jelqing should be incorporated into your daily routine alongside your Bathmate Hydropump.
1) Ensure the penis is warmed-up and flexible to increase blood flow by applying hot water or a warm towel.
2) Apply lubricant and encircle the bottom of your semi-erect cock with an OK finger grip. Moving this grip, apply pressure in one direction only working from the base to tip without pulling the foreskin back.
3) Beginners should jelq when their penis at 50% erection stopping at 150 reps, this can be increased to 75%, and finally 90% though it's important to never jelq with a full erection.
Build a Workout Routine with Your Bathmate Hydropump
To achieve penis gains and maintain those you have already achieved it's important to keep up the pump.
This means structuring a regular workout routine which best fits your time, ambitions, and the effort you feel you can put in.
Experienced Bathmate Hydropump advocates categorize routines on the levels of Newbie, Intermediate and Advanced. Levels are based on familiarity with Bathmate Hydropumps irrespective of whether you're a long time jelqer.
Using a vacuum penis pump should be regarded along similar lines to building muscle, it's important not to overdo it and to build your way up to more strenuous workouts.
Within each level there are various Bathmate Hydropump routines to experiment with to find those with which your penis responds to best. An example of a simple, beginner routine would look something like this:
Week 1 & 2: Pumping sessions of 5 to 10 minutes, 4 times per week.
Week 3 & 4:  Pumping sessions of 10 to 15 minutes, 5 times per week.
Week 5 & 6: Pumping sessions of 15 to 20 minutes, 6 times per week.
Note that it is important to have at least one rest day per week, never surpassing 6 sessions.
Alternative Vacuum Penis Pumps to the Bathmate Hydropump
Receiving the 2014 Venus award for best new product and Best Male Enhancement device in 2012, Penomet is the best alternative to Bathmate hydraulic penis pumps.
Like Bathmate, Penomet is primarily a water-based vacuum pump which can be used in the shower, bath or as a conventional air penis pump.
Penomet uses an AquaPressure system to deliver optimal vacuum pressure.
Penomet pumps are customizable, made from polycarbonate plastics which they claim to be virtually unbreakable and make 5 different gaiters made of medical-grade silicone that each have their own suction strength.
Purchasing a Penomet with all 5 gaiters allows you to use the same pump from first-time use to several years of penis enhancement and training down the line.
With Bathmate models once your penis has increased by a certain percentage, further gains will flat-line to maintenance only unless investing in the next model up both in size and suction.
Relying on only one model in your enlargement, training, or rehabilitation journey is more convenient. Penomet devices come in a variety of sizes including the Force 60, 65, 70, 75, and the Extreme Force 80 and X85 Monster Gaiter which is the primary competitor to the Bathmate HydroXtreme11.
With over 10 years of testing, results based on 6 months of use with 6 sessions each week, Penomet devices gave up to a 20% increase in length, a 30% increase in thickness, and improved erection quality.
Like Bathmate, Penomet offers a 60-day money-back guarantee and a three-year warranty. Bathmate offers a two-year warranty.
The main downside of Penomet penis pumps compared to Bathmate Hydropumps is the initial outlay.
The Penomet Premium package which includes all gaiters from beginner through to the Extreme Force 80 gaiter has an RRP of $457 compared to the Bathmate HydroXtreme11 at $399.
Sources & References
Dalkin BL, Christopher BA. Preservation of penile length after radical prostatectomy: early intervention with a vacuum erection device. Int J Impot Res 2007 Sep-Oct; 19(5): 501-4
Engel JD. Effect on sexual function of a vacuum erection device post-prostatectomy. Can J Urol 2011 Jun; 18(3): 5721-25
Kohler TS et al. A pilot study on the early use of the vacuum erection device after radical retropubic prostatectomy. BJU Int 2007 Oct; 100(4): 858-62
Oderda, M, Gontero, P. Non-invasive methods of penile lengthening: fact or fiction? BJU International, 2011 107: 1278–1282. doi: 10.1111/j.1464-410X.2010.09647.x
Raina R et al. Long-term potency after early use of a vacuum erection device following radical prostatectomy. BJU Int 2010 Dec; 106(11): 1719-22
Sidi AA, Lewis JH. Clinical trial of a simplified vacuum erection device for impotence treatment. Elsevier 1992 Jun; 36(6): 526-528.