In our Bathmate review we covered the all penis pumps in the Hydro, Hydromax and Hydroextreme series. We in-depth analysis and testing.
Over 1 million customers, 95% satisfied and an average increase in penis size of 2-3 inches up to 5, with their patented Hydropump technology, Bathmate's vacuum penis pumps dominate the male enhancement industry.
Whether it be as a treatment for erectile dysfunction, Peyronie's disease, rehabilitation post prostate surgery, a dramatic increase in penis length and girth or enhanced sexual pleasure:
Here's everything you need to know about Bathmate Hydropumps.
Top 3 Bathmate Pumps
Bathmate
Price
Information
Hydromax 7

Check Price
Best value

Allergens: Latex-Free, Phthalate-Free
Canal diameter: 2.25 inches
Internal Length: 10 inches
HydroXtreme 7

Check Price
Best overall

Allergens: Latex-Free, Phthalate-Free
Canal diameter: 2.25 inches
Internal Length: 10 inches

Hydro 7

Check Price
Budget option

Allergens: Latex-Free, Phthalate-Free
Canal diameter: 2.25 inches
Internal Length: 10 inches
Bathmate Review: What is Bathmate Penis Pump?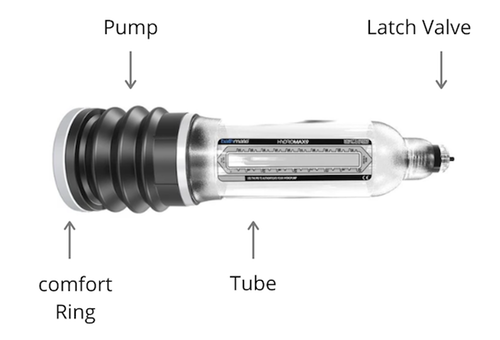 Bathmate penis pumps are vacuum pumps. The four key parts you need to understand:
1) The Tube to place your penis inside.
2) The Comfort Ring which fits the base of your penis, minus your testicles. So named as it allows the Bathmate to be pressed tightly into your body preventing air from entering and the creation of a vacuum. Without a correct seal, you cannot make gains in penis size and girth.
3) The Pump. Made of a durable skin to hold up against repeated use, squeezing against your pelvic seat expels water, when you release, the penis is 'pumped' by creating vacuum pressure. You can squeeze hard or light giving you complete control.
4) The Latch Valve. Designed for one-handed use and easy to open and close, this allows you to regulate pressure.
See price on bathmatedirect.com
See price on officialhydromaxpump.com
Disclaimer:This article is for informational purposes only. Always consult your doctor before using a penis pump. We make no warranties regarding the safety, reliability, and suitability for use of any items or advice described in this article. If you wish to apply the information contained in this article, you are taking full responsibility for your actions.
How Does a Bathmate Hydropump Work?
In the Bath or Shower, with the tube filled, the water displaces the air inside the tube.
You place your penis inside the tube and hold your Bathmate pressed tightly against your body at the base of your penis.
With the comfort ring sealed against your body, no air can get inside creating a vacuum.
When pumping water out, this vacuum pressure, by a natural process, draws blood into your penis to counteract the change in pressure in the tube with minimal pressure on the heart.
Increased blood flow to the penis produces an erection that can last up to 30 minutes depending on your level of sexual stimulation.
If used to increase penis size it's necessary to train your penis regularly. Much like when achieving muscle gains, penis gains involve a routine.
Bathmate recommends using your hydropump for 3 consecutive sessions of 5 minutes (a total of 15 minutes use) for at least 4-6 months daily.
Similarly, as when lifting weights you increase the dumbbell size, as your penis gets larger so too will you have to reinvest in a new Bathmate a size up.
How Do I Use a Bathmate Hydropump?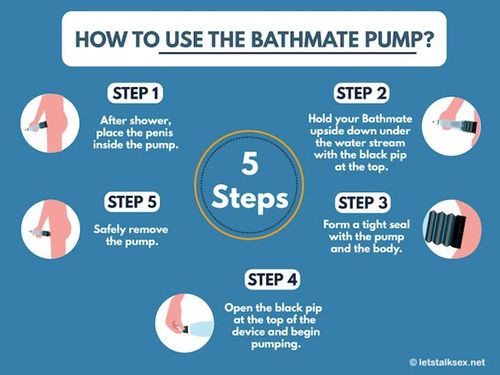 Regardless of which penis pump from the Bathmate Hydropump product line you decide best suits your goals, the Hydro7, the HydroMax or the HydroExtreme, the way you use each product on your penis follows a similar procedure.
1) Allow yourself to soak in the warm water for five minutes loosening the skin of your penis and scrotum and preventing the risk of your testicles being pulled into the unit.
Keep your testicles clear of the Bathmate tube by pulling them back with your free hand when positioning the device for use.
Whilst this is not a risk for injury, it would be more than a little uncomfortable.
2) If in the shower, hold your Bathmate upside down under the water stream with the black pip at the top of the device closed.
If using your Bathmate in the bath you do not need to close the latch, simply submerge the device underwater.
3) Insert your flaccid penis into the tube pressing your Bathmate tightly against your pubic bone to seal the device.
You can angle the Bathmate penis pump upwards or downwards, whichever feels most comfortable.
4) Open the black pip at the top of the device and begin pumping. This will expel water in short jets with each pump. You will feel your penis being sucked into the chamber and your foreskin stretching.
The blood vessels will engorge with the change in pressure and you will begin to achieve an erection. The girth of your penis will appear larger due to distortion from the water.
5) Release the vacuum by pressing the valve cap inwards to activate the quick-release mechanism BEFORE removing your penis from the tube.
Pumping in the shower can be more difficult because air may enter reducing suction if your Bathmate is not pushed tightly enough into your pubic bone to seal the device.
Once the black pip at the end of the device is opened, begin pumping immediately otherwise water will leak from your Bathmate Hydropump.
If you find air is getting trapped between the comfort ring and the pump you may find it easier to remove the comfort ring before filling and then replace when pumping.
Shorter, quicker pumps will increase pressure and slower pumps will give less pressure. To achieve the most gains per workout, it helps to release the vacuum, refill the device and commence pumping two or three times per 15 to 20-minute session.
Are Bathmate Hydropumps Safe To Use?
Bathmate vacuum pumps are noninvasive and without side effects providing they are used sensibly and that you follow the manufacturer's directions. An alternative to penis pumps are penis extenders.
Penis injuries can occur and one of the most common ways is by over-pumping. Over-pumping and overuse, too often or in sessions of too long a duration, can damage tissue leading to softer erections.
Dr Christopher Fox, senior lecturer in sexual health at the University of Sydney, says: "Men will over-pump. This can cause damage to the vascular system of the penis.
It really needs to be done under guidance – either a sex therapist who understands what they're doing or another pumper who has experience in what they're doing."
The recommendation from experienced users is to ensure the water is warm, massage the penis to warm up the muscles beforehand and start off with a beginner routine of 5 to 10 minutes per day building up to 20-minute sessions.
The exception to this is if you take some form of blood-thinning anticoagulant, or have any form of a blood clotting disorder. Under which circumstances Bathmate Hydropumps, nor any form of penis pump, is considered safe for use.
One regularly noted side effect of using a water-based penis pump is fluid retention. This is when the vacuum which has drawn blood flow into the penis has also drawn in fluid.
This results in a swelling of the skin covering the penis and some further expansion in girth.
This doesn't affect penis growth and may cause a doughnut swelling at the base of the penile glans. Depending on the amount of fluid retention this should disappear after 24 hours.
The best way to avoid fluid retention is to spread sessions of 15-20 minutes into smaller 4-5 minutes sessions as recommended by Bathmate.
Which is Better, Bathmate Hydropumps or Traditional Air Pumps?
Short answer: Bathmate Hydropumps.
Bathmate pumps capitalize on the natural benefits of warm water which makes the tissues of the penis more supple and further increases natural blood flow by vascular dilation.
Warmth also has a conditioning effect on nerves preventing the pain when stretching regularly noted by users of traditional air vacuum pumps.
Applying a hot towel to your penis for several minutes before using a traditional pump mimics this effect.
However, if using the pump before play, more time away in prep is, well, more time away. Between having the feature built into your pumping routine and adding in an extra step, it's clear which is the more convenient option.
With air pumps, it's necessary to use lube to keep the penis soft when stretching which is eliminated with the use of water.
Water is also denser than air and blankets the penis with a more even distribution. Side effects of air pumps include bruising caused by areas of excess pressure on the penis from uneven air distribution.
This can cause subcutaneous bleeding and tiny red spots on the penis.
Traditional pumps have a gauge showing pressure level. If you go too high there's no way to release pressure and air will continue to compress inside the tube.
It's up to you to know how much pressure is enough pressure and don't surpass it. Do you know how much air pressure is the right amount of air pressure?
Bathmate Hydropumps have a one-finger valve that will immediately release the pressure if you over pump.
Bathmate's design restricts the water entering the tube and therefore pressure from the start allowing you to pump for max gains without damage.
What are Bathmate Penis Pumps Used For?
Thicker, longer erections. As much as a 30% increase in length and girth using Bathmate 6 times a week for 6 months. In a 2020 survey conducted by Bathmate, they found 70% of respondents noted a size increase.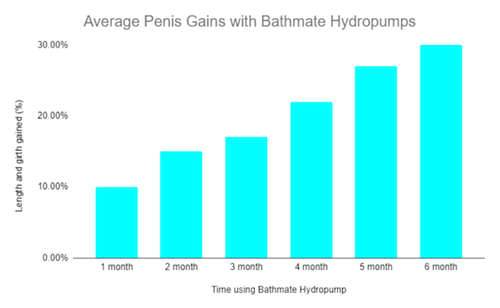 Premature ejaculation. Using a Bathmate Hydropump for 5-10 minutes immediately before sex gives a slight numbing which can help to last longer.
Preventing premature ejaculation can also be done by training your penis to be erect for extended periods without the possibility of sexual release.
Whilst your penis is hard inside your Bathmate, without removing it, there's no way to pump yourself to relief.
Harder erections. In the same 2020 survey by Bathmate, 76% noted stronger erections. In addition, this can be done using the pump before sex whilst wearing a penis ring.
Once your Bathmate is removed, the ring limits blood drawn into the penis from leaving as quickly, keeping your erection harder for longer, ready for your partner.
It's important to note that the ring needs to be tight against the body to maintain the erection which some men may find painful.
Sexual stimulation and foreplay. Achieving an erection can lead to strong feelings of arousal, achieving a strong erection regularly, a rise in sex drive.
Vacuum penis pumps not only cause erections during use but can promote an increase in natural erections and more intense orgasms.
Penis pumps can be pleasurable because they create a sucking sensation and can be used in both masturbation and as foreplay in edging, light control and total domination.
Although not designed for other body parts you can get creative with them. The pump is safe for use on nipples, the clitoris, and other erogenous zones.
Bathmate Penis Pumps Review For Erectile Dysfunction
Oral medications, medications inserted through the tip of your penis into the tube inside, shots you inject into your penis, and surgically placed penile implants may cause side effects, simply not work or be outright unsafe.
Bathmate Hydropumps, which hold almost no risk of complication when used correctly, improve oxygenation of penile tissues which can help in maintaining penis length post-prostatectomy and help to reduce the chances of abnormal fibrous tissue forming in the penis preserving erectile function.
80 to 90 percent of men with erectile dysfunction who use vacuum penis pumps achieve a rigid erection and report a significant improvement in sexual satisfaction.
Compared to other treatments the use of a Bathmate Hydropump to treat erectile dysfunction is lower cost long term, noninvasive, can be used alongside medications and may help men regain erectile function after surgical procedures.
If using the Bathmate Hydropump for erectile dysfunction you can either use immediately before sex to encourage blood flow and an erection or build a regular routine of a minimum of 5 days per week working up to 20-minute sessions a day.
This will improve your natural erections without the need to use Bathmate before sex.
Penis Pumps & Prostate Health
Penile shrinkage and nerve damage in prostatectomy patients are both common, in about 70% of patients, and worsens over time.
Clinical studies have shown that patients who incorporate the use of a vacuum penis pump can maintain preoperative penis size and recover sexual function faster post-surgery.
Postoperative nerve damage can lead to a lack of natural erections resulting in a lack of oxygen to the tissues of the penis.
A lack of oxygen can lead to the development of fibrous tissue and ultimately in long-term erectile dysfunction.
To help prevent this, doctors support the use of vacuum penis pumps in rehabilitation to improve the delivery of oxygen to the penis and preserve tissue based on a number of studies.
For example, in a 2011 study 13 men undergoing prostatectomy combined the use of a penis pump and medication (20 mg three times weekly and daily pump use 5 days weekly) and compared to a control of 7 men taking a 20 mg dose of medication alone.
Those using the penis pump had greater scores for penile hardness on the International Index of Erectile Function and 92% of men in the penis pump group were able to achieve intercourse to orgasm compared with only 29% in the medication-only group.
In another 42 men began daily use with a penis pump post-surgery for 90 days. Only one man had a decrease in penis length of 0.4 inches or more.
Compared to an average of 48% of men with a significant reduction in penis length after prostatectomy when given no rehabilitation with vacuum penis pumps. Vacuum penis pumps showed a clear and significant effect.
Bathmate Review For Peyronie's disease
Peyronie's disease is a noncancerous condition where erections are severely curved and painful as a result of fibrous scar tissue developing on the penis.
Peyronie's can prevent the man from having sex, cause penile shortening, and erectile dysfunction.
Tension on the penis created by vacuum penis pumps may trigger plaque to break down or be reconstructed leading to a straightening of the penis curve.
One study of 31 men with Peyronie's disease evaluated the use of vacuum penis pumps over a 12-week period. Treatment resulted in significant improvements in penis length and penis curvature was improved in 21 men.
It is important to note that men with Peyronie's disease should use a penis pump only if their condition has not changed in at least 3 months and their curvature is not severe with two sessions per day over the course of several months.
Do Bathmate Penis Pumps Increase Penis Size?
Dr Christopher Fox says: "Men who use penis pumps recreationally report significant gains in sizes – of course the size diminishes if you don't maintain the pump."
Clinical studies do find high rates of satisfaction among those who receive vacuum penis pumps as treatment for erectile dysfunction.
Healthy users claim gains of 30% in penis length and girth after 6 months and Bathmate has a claim substantiation page filled with independent reviews, results, endorsements and before and after videos.
In a 2020 survey of 12,000 Bathmate customers, 81% reported better erections and 70.6% longer erections after two months.
Looking exclusively at the HydroXtreme, 92.9% of users reported noticeably better erections and 80% either better, longer or both.
With regular use, your penis will increase in length and girth. However, for gains to be permanent you need to keep using your Bathmate. Just like muscle gains in the gym, if you don't keep up the work, you lose the results.
Professor Wylie, a sexual medicine consultant, says: "There's very little evidence that these devices cause any significant long-term gain in size."
In a 2011 study, Non-invasive methods of penile lengthening: fact or fiction, it was concluded there was no evidence to support the assumption that penis pumps result in permanent changes in size without continued use.
Men who use a penis pump three to five times a week for 20 minutes can maintain greater penis size but if they stop for only a few days their penis returns to its previous size prior to pumping.
Penis pumps, however, do result in temporary increases in size. Increased penis size can not only be maintained but increased further with regular use.
For some men, this is enough and when placed into perspective is 20 minutes a day any different than a 20-minute skincare routine or run if it increases confidence in the bedroom significantly?
Which Bathmate Hydropump is Best for Me?
The Bathmate Hydropump product line comes in different sizes and which product you choose will depend on your current size and your aim in using the vacuum penis pump.
Each model has a number, for example, the HydroMax3, HydroMax5 and HydroMax7, if your original penis size is that number of inches in length or lower when erect, this is the model of that product best suited for you.
A penis that is 4 inches erect would be used with HydroMax5, a penis of 7 inches erect would suit the HydroMax7 and so on.
To get the best results from your Bathmate hydropump, it's important to pick the right size.
This allows for a baseline for improvement but also if the pump is not the correct size you may not receive the correct pressure, resulting in no results, less impressive results, or an uncomfortable experience.
How to Correctly Measure Your Penis Size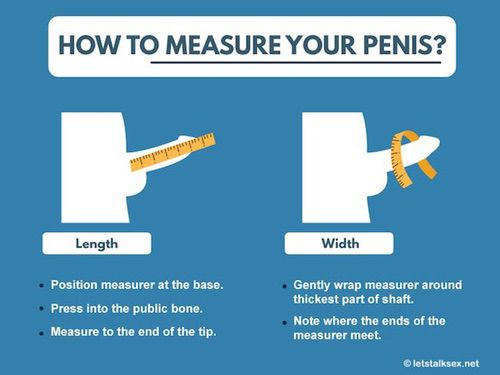 1) Measure your penis whilst erect. Penis length is the upper side of the penis, the side facing you looking down on yourself, not the underside of the penis back to the testicles.
2) Measure the length in inches back to your pubic bone pushing aside any excess fat or pubic hair.
3) Measure girth by gently wrapping the tape measure around your shaft at the thickest point and noting where the ends meet.
Bathmate has a size calculator on their website to discover the perfect pump for your size, simply enter your length and girth in your chosen units to begin.
The Bathmate Hydropump Product Line

Bathmate offers the Hydro7 kit for first-time users, HydroMax, and HydroMax Wide Boy for experienced users and HydroXtreme and HydroXtreme Wide Boy for experienced users aiming for optimal gains in size.
---
Best bathmate
---
Bathmate Hydro7
Best bathmate for beginners
Sellers
Benefits
Can help increase size with daily use
Good exercise for beginners
Allows for progress to be seen
Good quality and well built
Easy to use
Great for improving erection quality
Drawbacks
Insufficient suction for some testers
May require replacement if defective
Takes time to see gains
Requires regular use and commitment to see results
Hard to stay motivated for regular use
Rating
Comfort: 3/5
Enlargement rating: 4/5
Ease of use: 4/5
Design: 5/5
Quality: 4/5
Value: 3/5
The User's Perspective
Usability: Easy to use for beginners, comfortable and safe.
Accessibility: Accommodates various body types.
Functionality: Overall, it met expectations for size progress.
Efficiency: Effective for beginners to increase penis size with consistency.
Aesthetics: High quality materials and simple design make it appealing.
Satisfaction: Overall, our testers are satisfied with hydro7 and have seen gains.
Emotional connection: Enhances sexual function, confidence and pleasure for users.
Who is Hydro7 best for?
Hydro7 is best for beginners who are looking for an easy and manageable exercise.
It is ideal for those who want to gradually see gains in size over time with consistent use.
Hydro7 is suitable for individuals who are willing to commit to daily use and incorporate it as a regular part of their routine.
Who should avoid Hydro7?
Individuals with medical conditions should consult their doctor before using Hydro7.
Specifics
Allergens: Latex-Free , Phthalate-Free
Waterproof: Submersible
Canal diameter: 2.25 in
Internal Length: 10 in
Opening: Neutral
Material: Hard Plastic
Version
There's only 1 version of this product.
Price range
$109.99 – $129.99 at the time of testing.
What features set Hydro7 apart?
The Hydro7 is a highly effective and addictive penis pump, which has received glowing feedback from our testers. Its easy-to-use design and visible results following suggested usage make it a great purchase. Not only does it increase girth and vascular response, but it can also provide subtle lasting impacts on length. However, some testers have reported minimal suction issues or sharp pinching pain during max vacuum pressure. Despite this, the Hydro7 is a reliable and well-built product that can maintain manliness in one's sex life. What sets Hydro7 apart from other penis pumps on the market is its simple yet effective design that allows for noticeable results in both girth and vascular response during usage.
Why is the Hydro7 the best bathmate for beginners?
The Hydro7 is the best bathmate pump for beginners due to its high build quality, simple yet effective design and ease of use. It is recommended as the perfect starting point for newbies by our testers. Its efficiency in increasing erection size and girth make it a useful device for penis health and performance. It may require pubic hair maintenance and regular commitment, but overall, it is a great product that is easy to use and works well.
Key choices on Hydro7's design and how they affect users
The key choices on Hydro7's design include its transparent casing for visibility during use, a measure sticker to monitor pressure range, and the ability to release air pressure gradually. These features provide users with a comfortable and effective exercise for beginners, resulting in visible gains over time. However, some testers have reported insufficient suction or discomfort due to prolonged usage. Overall, the design aims to improve confidence and penis size in a safe and gradual manner.
Why We loved Hydro7
The Hydro7 was loved for its high build quality, simple design, and effectiveness in providing size gains with daily use.
Buy Hydro7 if you want to increase penis size and confidence.
Don't buy Hydro7 if you are not willing to commit to regular use.
Conclusion: What our expert editor says
Launched back in 2006 as the "Bathmate Hercules," this was Bathmate's first hydropump. Water-based at half the price of the nearest competitor, Hydro7 changed the market for penis pumps.
Designed to support the general consumer starting out, the Hydro7 is ideal for those with penises between 5 and 7 inches long when erect.
The Hydro7 comes in red, white and blue, and if purchased directly through the Bathmate website all Bathmate hydropumps come with a 60-day no-questions-asked return option, a 2-year warranty and free delivery.
Bathmate has dispatch warehouses worldwide meaning most orders will be received within 5 working days and all orders are sent in plain, discreet packaging.
Bathmate HydroMax7
Best bathmate for experienced users
Sellers
Benefits
Boosts confidence in the bedroom
Results in real gains in length and girth
More intense orgasms
Can see a difference in just a couple of uses
Improved sensitivity and bigger loads
Best money spent for penis enlargement
Better results with consistent use
Relief valve may have malfunctioned on some units, but customer service is available to assist
Takes time and patience, but improves erection quality with daily use
Drawbacks
Can be a little awkward at first
Mat take time to see noticeable results
Valve can sometimes be faulty
Rating
Comfort: 4/5
Enlargement rating: 3/5
Ease of use: 4/5
Design: 4/5
Quality: 5/5
Value: 3.5/5
The User's Perspective
Usability: Easy to use with minor learning curve, comfortable, and safe.
Accessibility: User-friendly device for individuals of varying physical abilities, sensitivities, and preferences.
Functionality: Our testers have reported positive results and effectiveness with hydromax7.
Efficiency: Effectively helps users achieve desired length and girth.
Aesthetics: Has a sleek, modern design and is non-intimidating.
Satisfaction: Our testers report high level of satisfaction and results with hydromax7.
Emotional connection: Increases confidence and satisfaction, contributing to emotional connection.
Who is HydroMax 7 best for?
Anyone looking to improve their sexual performance and confidence.
Men who want to experience harder erections and potentially see an increase in penis size over time.
Individuals who are patient, willing to put the time and effort into consistent use of the product.
Who should avoid HydroMax 7?
Not recommended for individuals with certain medical conditions.
Specifics
Allergens: Latex-Free , Phthalate-Free
Features: Set
Waterproof: Submersible
Canal diameter: 2.25 in
Internal Length: 10 in
Opening: Neutral
Material: Hard Plastic
Version
There's only 1 version of this product.
Price range
$159.99 – $179.99 at the time of testing.
What features set HydroMax 7 apart?
The Hydromax7 has a discreet packaging with instructions and extras. It uses water, which applies more equal pressure than air pumps, and it is well made and thought out, ensuring great quality and comfort. The product is effective when used consistently for achieving results in terms of penis length growth. Its hand pump feature also ensures stronger suction throughout the session.
Why is the HydroMax 7 the best bathmate for experienced users?
In terms of being suitable for experienced users, the Hydromax7's ability to provide a hydro suction that is both stimulating and soothing makes it a great tool for enhancing girth and length. The device also works well in both bath and shower settings with the use of a strap. Additionally, it has been reported to produce noticeable thickness increase and increased blood flow during morning wood. Overall, while it may be expensive, the Hydromax7 proves to be effective when used as directed and could be worth investing in for experienced users looking for more advanced results than other similar products offer.
Key choices on HydroMax 7's design and how they affect users
The Hydromax7 pump utilizes water for more equal pressure and is a well-made, high-quality and easy to use product that has helped men with visible length results. The product comes in discreet packaging with plenty of instructions and extras. The main choice for buyers is deciding on the right size (Hydromax5 or Hydromax7) for their penis size. Consistency with use is key for long-lasting results. The only potential negative is a minor learning curve and some awkwardness when first using the device. Overall, it appears to be an effective and confidence-boosting addition to any routine for those looking to stretch or potentially lengthen their penis.
Why We loved HydroMax 7
We loved Hydromax7 because it provided real gains in length and girth, more intense orgasms, improved sensitivity and bigger loads.
Buy HydroMax 7 if you are looking for a high-quality, effective pump that can improve erectile dysfunction and increase girth.
Don't buy HydroMax 7 if you do not shave your pubic hair.
Conclusion: What our expert editor says
The Hydromax series of vacuum penis pumps have a higher satisfaction rate of 92% of surveyed customers and is the world's most popular penis pump.
With more power than the Hydro7, this is a pump for experienced users looking for gentle but dramatic gains or with a starting erection length over 7 inches.
Bathmate HydroXtreme7
Best bathmate for advanced users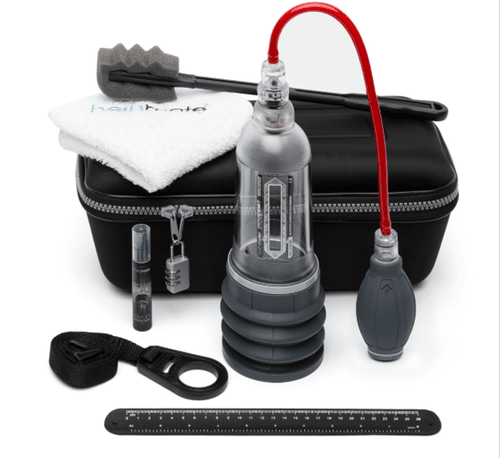 Sellers
Benefits
Provides amazing growth and results
Great design with high-quality construction and materials
Results can be seen in as little as a month of use
Can improve penis size, girth and blood flow
Convenient and effective to use in the shower
Improvements can be seen over time when used safely and as specified
Drawbacks
Operation of the pump may be challenging to master
It is not recommended to use the product dry or for long periods of time
One user feels unsure if desired effects are any greater than with lower-end, less expensive pumps
Expensive
Rating
Comfort: 3.5/5
Enlargement rating: 3.5/5
Ease of use: 4.5/5
Design: 4/5
Quality: 5/5
Value: 3.8/5
The User's Perspective
Usability: Easy to use and comfortable once understood. Lacks clear instructions.
Accessibility: Designed to accommodate various physical abilities, sensitivities, body types, and personal needs.
Functionality: Exceeding expectations for comfort, hardness, and flaccid length.
Efficiency: Effectively helps users achieve desired penis growth results.
Aesthetics: Has a great design and is visually appealing.
Satisfaction: Our testers are extremely satisfied and enjoying their experience with hydroxtreme7.
Emotional connection: Results boosting confidence, self-esteem, and intimacy with partner.
Who is HydroXtreme7 best for?
Hydroxtreme7 is best for those looking to increase their penis size and improve performance.
It's ideal for men who want a high-quality pump with a great design.
This product is also suitable for couples who want to enhance their sexual experiences.
Who should avoid HydroXtreme7?
People with medical conditions affecting their genital area should avoid it.
Specifics
Allergens: Latex-Free , Phthalate-Free
Features: Set
Waterproof: Submersible
Canal diameter: 2.25 in
Internal Length: 10 in
Opening: Neutral
Material: Hard Plastic
Version
There's only 1 version of this product.
Price range
$289.99 – $309.99 at the time of testing.
What features set HydroXtreme7 apart?
The HydroXtreme 7 is a top-quality and well-designed pump that has received positive reviews from customers. Our testers have reported experiencing harder erections, increased blood flow, and improvements in size and performance within a few weeks of using the product. The pump has also been praised for its form-fitting design, convenience, and effectiveness. Compared to lower-end pumps, the HydroXtreme 7 stands out for its high quality materials and construction. While some testers have experienced difficulty in learning the usage of the pump, the overall consensus is that it is a great investment for those looking to enhance their sexual performance.
Why is the HydroXtreme7 the best bathmate for advanced users?
The Hydroxtreme7 is the best bathmate pump for advanced users because it offers the highest level of power and pressure, allowing for more advanced users to achieve even greater gains in length and girth. It is a well-designed, top-quality pump that provides reliable and consistent results. The extreme version is recommended with the hand pump for maximum effectiveness.
Key choices on HydroXtreme7's design and how they affect users
The Hydroxtreme7 has a great design with improved construction and materials compared to lower-end pumps. However, operation can be a bit difficult to master and prolonged dry use is not recommended. The product is easy to use, more comfortable than older models, and can lead to improved erections and an increase in length and girth over time. The form fit of the pump ensures it does as advertised, leading to amazing results for some guys. Key design choices affecting users include ease of use, comfort, construction quality, and caution against prolonged dry use.
Why We loved HydroXtreme7
We loved Hydroxtreme7 because it is a high-quality, well-designed pump that has shown amazing growth and results in just a month of use.
Buy HydroXtreme7 if you want to see noticeable improvements in size and performance.
Don't buy HydroXtreme7 if you want something more budget friendly.
Conclusion: What our expert editor says
The HydroXtreme series is for experienced users looking for maximum gains in size faster. The Bathmate HydroXtreme penis pump incorporates the addition of a handball set to maximize pressure and give 35% more suction.
Bathmate offers 5 models in the HydroXtreme series each with a free accessory kit.
The product line ranges from the HydroXtreme5 to the HydroXtreme11 for those who have outgrown other vacuum penis pumps. The HydroXtreme11 is the world's largest penis pump.
Accessories
Cleaning Kit ($46.98). A selection of tools to keep your pump fresh. Though at an extra cost at checkout, this kit is important as there can be high bacterial growth in warm water and the pump should be kept clean to help the rubber stay malleable.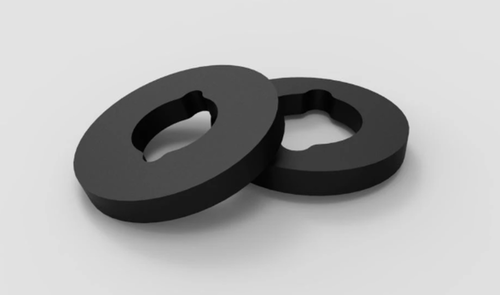 Cushion Rings ($14.98). Additional cushion rings to add to the base of your pump before use to make the experience of pressing the seal into your pubic bone more comfortable.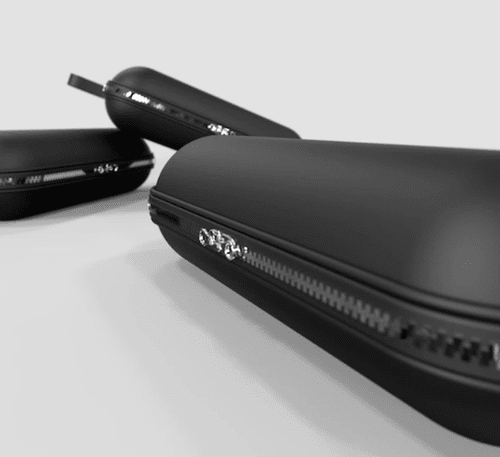 The Capsule Travel Case ($46.98). A hard case that will both protect your pump and ensure discretion when traveling.
How to Get the Most Gains with Your Bathmate Hydropump
What is Jelqing?
Originating as a Middle Eastern rite of passage dating back to ancient Arabic civilizations, Bathmate recommends the use of jelqing as a manual exercise to be used in addition to the Bathmate Hydropumps.
Jelqing can help to warm up the penile tissues, prevent fluid retention and safely train and prepare your penis for the more rigorous pressures of the hydropump.
Jelqing should be incorporated into your daily routine alongside your Bathmate Hydropump.
1) Ensure the penis is warmed-up and flexible to increase blood flow by applying hot water or a warm towel.
2) Apply lubricant and encircle the bottom of your semi-erect cock with an OK finger grip. Moving this grip, apply pressure in one direction only working from the base to tip without pulling the foreskin back.
3) Beginners should jelq when their penis at 50% erection stopping at 150 reps, this can be increased to 75%, and finally 90% though it's important to never jelq with a full erection.
Build a Workout Routine with Your Bathmate Hydropump
To achieve penis gains and maintain those you have already achieved it's important to keep up the pump.
This means structuring a regular workout routine which best fits your time, ambitions, and the effort you feel you can put in.
Experienced Bathmate Hydropump advocates categorize routines on the levels of Newbie, Intermediate and Advanced. Levels are based on familiarity with Bathmate Hydropumps irrespective of whether you're a long time jelqer.
Using a vacuum penis pump should be regarded along similar lines to building muscle, it's important not to overdo it and to build your way up to more strenuous workouts.
Within each level there are various Bathmate Hydropump routines to experiment with to find those with which your penis responds to best. An example of a simple, beginner routine would look something like this:
Week 1 & 2: Pumping sessions of 5 to 10 minutes, 4 times per week.
Week 3 & 4:  Pumping sessions of 10 to 15 minutes, 5 times per week.
Week 5 & 6: Pumping sessions of 15 to 20 minutes, 6 times per week.
Note that it is important to have at least one rest day per week, never surpassing 6 sessions.
Alternative Vacuum Penis Pumps to the Bathmate Hydropump
Adam's Rechargeable Penis Pump
Best bathmate alternative

Sellers
Benefits
Has strong and reliable vacuum
Rechargeable for convenience
Adjustability for personalized use
Can help achieve girth and length over time
Clear tube-shaped chamber to track growth in inches and centimeters
Spare "O" ring provided to maintain perfect vacuum
Doubles up size
Quick charging time
Drawbacks
Difficult to get a proper seal
Some testers were disappointed with the suction power
Complaints that it is overly complicated to use with preset pressures
Battery life lasts around an hour during hard use
Some testers experienced issues with batteries not recharging
Could benefit from more size options and attachments for different body types
May not be the best fit for less endowed individuals as it can suck in the scrotum.
Rating
Comfort: 4/5
Enlargement rating: 4/5
Ease of use: 4/5
Design: 4/5
Quality: 4/5
Value: 4/5
The User's Perspective
Usability: Easy and intuitive, comfortable one-handed use, safe and effective.
Accessibility: Accessible to all users.
Functionality: Our testers are satisfied with the features and settings, delivering progress.
Efficiency: Effective for increasing penis size with caution on high settings.
Aesthetics: Sleek, elegant and non-intimidating.
Satisfaction: Our testers have a high level of satisfaction and enjoyment due to its quality, consistency, and effectiveness.
Emotional connection: Provides powerful, hands-free stimulation for heightened pleasure and exploration.
Who is Adam's Rechargeable pump best for?
Adam's Rechargeable Pump is best for individuals looking to increase the size and girth of their penis.
It is also ideal for those who want better blood circulation and harder erections.
The adjustable settings make it suitable for people with different levels of experience.
Who should avoid Adam's Rechargeable pump?
Those with sensitivity issues should avoid Adam's Rechargeable Pump.
Specifics
Batteries: No batteries required
Brand: Adam and Eve
Features: Sucking Action, Multiple Speeds, Rechargeable
Insertable Length: 8.25 in
Length: 12.25 inches
Material: Silicone, ABS (plastic), Polycarbonate
Power Source: Rechargeable
Width: 3.00 in
Version
There's only 1 version of this product.
Price range
$69.95 – $89.95 at the time of testing.
What features set Adam's Rechargeable pump apart?
Adam's Rechargeable Pump stands out for its quiet, elegant design that allows for one-handed use without cords or hoses. Our testers appreciate the extra-wide opening for big girth and the quick-release pressure capability. The pump offers two modes, intelligent and manual, with adjustable pressure that you can control at any time. Additionally, the rechargeable pump comes with a clear tube-shaped chamber that shows growth in both inches and centimeters and a spare "O" ring to maintain a perfect vacuum. Overall, this product performs well and is recommended by many satisfied customers as an excellent penis pump.
Why is the Adam's Rechargeable pump the best bathmate alternative?
The Adam's Rechargeable Pump is highly recommended as a bathmate alternative due to its excellent quality, medical-grade pump, and great price. Its hands-free operation coupled with its powerful suction makes it a reliable option for penis enlargement and enhancement. It is also rechargeable and holds good suction for an extended period, making it worth every penny.
Key choices on Adam's Rechargeable pump's design and how they affect users
The Adam's Rechargeable Pump has a quick release pressure capability, rechargeable battery, and can be controlled with buttons for precise pressure levels. You can choose to use it with or without the rubber seal at the base, and it has an extra wide opening for big girth sizes. The pump is quiet and elegant, allowing for one-handed use. Overall, the design choices make it easy to use and customizable for each individual user's preference.
Why We loved Adam's Rechargeable pump
Adam's Rechargeable Pump is a great product that works as advertised. It provides strong suction, is easy to use and clean, and the extra wide opening accommodates big girth guys.
Buy Adam's Rechargeable pump if you want a powerful pump with great suction.
Don't buy Adam's Rechargeable pump if long-term durability is an issue.
Bathmate Pumps Comparison (and Winners)
Comfort: HydroXtreme7
When it comes to comfort, HydroXtreme7 stands out from the rest of the options. It has a form-fitting design that accommodates various body types and personal preferences, making it feel more comfortable than other pumps. Hydro7 and HydroMax7 also have high ratings in comfort, but some people feel unsure if these pumps provide any greater effects than lower-end, less expensive pumps. Adam's pump, on the other hand, has a slightly lower rating in comfort due to difficulties with mastering its operation.
Enlargement rating: HydroMax7
HydroMax7 has the highest rating in enlargement, with our testers reporting positive results and effectiveness. HydroXtreme7 and Hydro7 also have decent ratings in enlargement, but some testers report that it takes time and patience to see noticeable results. Adam's pump has a slightly lower rating in enlargement, attributed to its potential fault in the relief valve on some units.
Ease of use: HydroXtreme7
HydroXtreme7 is the easiest to use, with a well-designed pump that is easy to navigate once understood. HydroMax7 and Hydro7 also have high ratings in ease of use, but some testers report that they lack clear instructions. Adam's pump has a minor learning curve, but some men find it a bit awkward at first.
Design: HydroXtreme7
HydroXtreme7 has a sleek and modern design, making it visually appealing and non-intimidating. HydroMax7, Hydro7, and Adam's pump also have visually appealing designs but have not been ranked as highly in aesthetics as HydroXtreme7.
Quality: HydroXtreme7
HydroXtreme7 has the highest ranking in quality, with testers reporting that it is made with high-quality construction materials compared to lower-end pumps. HydroMax7, Hydro7, and Adam's pump also have high-quality designs, but HydroXtreme7 stands out with its impressive quality construction.
Value: HydroXtreme7
When it comes to value, HydroXtreme7 has a moderately high rating, with testers reporting that it is an excellent investment for penis enlargement. Hydro7 and HydroMax7 also have decent ratings in value, but some guys feel that they are not budget-friendly. Adam's pump has a slightly lower rating in value, but some testers report that it is a better value than other pumps on the market.
In conclusion, HydroXtreme7 is the winner in most categories, including comfort, design, quality, and value. HydroMax7 excels in enlargement, while Hydro7 and Adam's pump are also viable options for penis enlargement, with decent ratings across the board. Ultimately, each person should prioritize their personal needs and preferences when choosing a pump, as each option has its own strengths and weaknesses.
How To Increase Penis Size
Listen up fellas, I've got some news for you about your precious manhood.
The bad news is that there's not a whole lot of science out there proving you can increase the size of your package.
The good news?
There are a few gadgets out there that can give you a little boost and make you feel like the king of the world.
Enter the penile extender and the penis pump!
These bad boys may not be the magical solution you've been dreaming of, but they can definitely give you a confidence boost and maybe even a few extra inches to play with.
And don't worry if you're having trouble getting it up. Penis pumps, like the Bathmate pumps we've reviewed here today, have your back (or your front, rather).
Penis pumps may not make you bigger permanently, but for a little while, you'll be the envy of all your buddies.
Other than that, the only real option for increasing penis size is surgery, which should only be reserved for men with real medical issues.
Does "penis enhancement" (PE) really work?
Unfortunately, science hasn't quite caught up to our wildest dreams in the department of penis enhancement.
Sure, there are a ton of products out there promising to make your love gun longer, thicker, and stronger.
But most of them are about as useful as a chocolate teapot.
As mentioned, penis extenders, pumps, and surgery are the only real types of penis enhancement that work.
What are realistic expectations If I use a Bathmate penis pump?
From our research, we've found that healthy men claim gains of 30% in penis length and girth after 6 months of use.
However, there are so few studies on penis size and penis enhancement that it's hard to know if these claims are true or false.
That being said, using a penis pump can definitely give you a temporary boost in size. It's kind of like a push-up bra for your man bits.
But don't go expecting to suddenly have a third leg.
We're talking more like gains of a few extra millimeters or maybe even a centimeter if you're lucky.
How Long Does It Take To See Results With Bathmate?
First off, let's get one thing straight: Bathmate pumps are not a magic wand (although they may kind of look like one).
So, my friend, we're sorry to break it to you, but you're not going to go from a chihuahua to a great dane overnight.
But if you're consistent with using your Bathmate pump, most men start to see some results within a few weeks.
You might notice a bit of extra girth and maybe even a little extra length. But don't go expecting to become the next John Holmes or Ron Jeremy, okay?
The key to seeing results with the Bathmate is consistency.
You've got to be willing to put in the time and effort to use it regularly. And if you stick with it, you might just be pleasantly surprised by what you see.
So, my dude, be patient, be consistent, and most importantly, don't expect miracles overnight.
How long should you use Bathmate per session?
When it comes to using the Bathmate, it's all about quality over quantity. In other words, you don't need to spend hours in the shower every day pumping away like a madman.
In fact, that's probably not the best idea.
It's best to aim for a session of around 15-20 minutes. Anything longer than that and you're just asking for trouble (and a water bill that will make you cry).
And make sure you're not using too much pressure. You want to feel a good stretch, but you don't want to end up with a red rocket that looks like it's about to burst.
How often should you use Bathmate penis pump to see results?
It's generally considered safe for men to use a penis pump as long as it's not painful or uncomfortable.
But just like with any type of exercise or workout, you need to give your little guy a bit of time to rest in between pumping sessions.
Pumping too much or too often can cause bruising, chafing, and other damage, which can get worse if you don't allow your body to rest.
Are results from Bathmate permanent?
Well, I hate to break it to you, but the results from using Bathmate pumps are about as permanent as a butterfly's lifespan.
Okay, that might be a bit of an exaggeration, but the point is, don't go expecting the results to last forever.
Using a penis pump can definitely give you a temporary boost in size. But like many things in life, the effects are not meant to last.
Think of it like blowing up a balloon. You can make it bigger for a little while, but eventually, it's going to deflate back down to its original size.
The same goes for the size of your cock.
If I am circumcised/uncircumcised can I use the bathmate hydro pump?
Luckily, whether you're cut or uncut, Bathmate penis pumps can be your new best friend. They don't discriminate and are willing to work with any and all types of members.
However, it's important to note that if you're not circumcised, you may need to take a little extra care to make sure you're using your Bathmate safely and effectively.
After all, you don't want to accidentally get your foreskin caught in the pump.
So, my dude, just make sure you're using plenty of lube and taking it slow and steady, and you should be fine!
And if you do feel any discomfort or pain, stop using the pump immediately and give your body a break.
Can you over pump with Bathmate?
You bet your sweet bippy you can over-pump with a Bathmate penis pump!
If you go overboard with pumping too fast, too much, or too often, you might end up with a swollen, bruised, or even injured member.
And nobody wants that! It's like the exact opposite of what you're going for.
So, how do you avoid over-pumping?
Well, it's all about listening to your body. If you start to feel pain, discomfort, or notice any discoloration, it's time to take a break.
Also, make sure you're following the instructions carefully and not pushing yourself too hard too fast.
Rome wasn't built in a day, and neither is a more impressive package.
What Are The Side Effects Of Penis Pumping?
Some of the more common side effects include temporary discoloration or bruising of the member, swelling, and discomfort or pain during or after use.
These are usually mild and go away on their own after a short period of time.
However, in more severe cases, using a penis pump can lead to more serious side effects like injury, erectile dysfunction, or even permanent damage to the member.
That said, these more serious side effects are relatively rare, especially if you're using the Bathmate as directed and not overdoing it.
As with any kind of device or exercise routine, it's always a good idea to talk to your doctor first and make sure you're not putting yourself at risk for any potential complications.
Should I worry about fluid retention with Bathmate?
You don't need to worry about fluid retention, but it is another common side effect that you may experience when using your Bathmate.
You see, when you use a penis pump, the vacuum action can sometimes draw in not just blood, but also a little bit of extra fluid, resulting in a little bit of a swollen skin on and around your package
Don't worry, though, this isn't going to affect your long-term growth.
And depending on how much fluid you retain, the swelling should go down within about 24 hours.
Should you warm up before a pumping session?
Before you start pumping with your Bathmate, it's important to warm up your member first. This will help improve blood flow, increase your skin's elasticity, and prepare your package for the pump.
The best way to warm up is to take a warm shower or bath for about 5-10 minutes. This will help increase blood flow and loosen up your member.
Alternatively, you can use a warm towel or cloth and wrap it around your penis for 5-10 minutes, which will achieve the same effect. .
Once you've warmed up, you're ready to start pumping with your Bathmate.
Just bought Bathmate? Start slowly!
When it comes to using a Bathmate penis pump, it's important to start slowly and gradually increase the pressure only as your body adjusts to the sensation.
We know you're excited to pump your dick up, but your little guy really is like a delicate little flower, and you don't want to shock it with too much pressure all at once.
If you start off with too much pressure, you risk injuring yourself, and that's definitely not the kind of "growth" you're looking for.
By starting off with a lower pressure and gradually increasing it, you allow your member to gradually adjust and get used to the pressure.
This will reduce the risk of injury, as well as improve blood flow and overall results.
So, how should you start?
Bathmate recommends beginning with a pressure that feels comfortable and doesn't cause any pain or discomfort.
Start with a few minutes at that pressure, and gradually increase it over time as your member becomes more accustomed to the pressure.
Remember, the key to success with a Bathmate penis pump is patience and consistency.
By starting slowly and gradually increasing the pressure over time, you can help ensure that you get the results you're looking for, without risking injury or discomfort.
Should I shave before using Bathmate?
Well, my hairy friend, while it's not mandatory to shave before using a Bathmate penis pump, it might be a good idea to trim the hedges a bit.
Why, you ask?
Well, let's just say that a jungle down there can make it a bit harder for the Bathmate to create a proper seal around your member, which can affect the overall effectiveness of the pump.
Not to mention, getting your pubes tangled up with your pump can hurt!
But fear not, if you're not a fan of manscaping, you can still use the Bathmate with your hairy situation.
Just make sure to use plenty of lubrication and try to position yourself in a way that allows the pump to create a seal around your member without interference from any pesky pubes.
At the end of the day, it's all about personal preference and what makes you feel most comfortable.
Does HydroMax work without water?
No, Bathmate's HydroMax penis pump won't work without water. After all, the product is designed to be used WITH water.
Water helps create a tight seal around your member, which allows for better suction and more effective pumping.
While it may technically be possible to use the HydroMax without water, it's not recommended.
Without water, you won't get the same level of suction or results that you would with water, and you may even risk injuring yourself.
So, if you want to get the most out of your Bathmate HydroMax penis pump, make sure to use it as directed: WITH water!
What's better water pressure or air pressure pumps?
When it comes to the great debate of water pressure versus air pressure for a penis pump, the answer is not exactly straightforward.
Both water-based and air-based penis pumps have their own unique benefits and drawbacks.
Water-based pumps, such as Bathmate's lineup of penis pumps, provide a more uniform and gentle pressure, which can be easier on your member and lead to more consistent results.
Plus, using water can help create a better seal around your member, which allows for better suction.
On the other hand, air-based pumps can provide a stronger, more intense pressure that some men may prefer.
However, air-based pumps can also be more difficult to use and may require more practice to get the hang of.
At the end of the day, the best type of penis pump for you will depend on your personal preferences and needs.
What Is The Price Of A Hydromax Pump?
The price of a Hydromax pump depends on which model you're looking for.
It's a bit like shopping for a new car.
You can save a few bucks and get the basic model, or you can splurge on the fancy, top-of-the-line model with all the bells and whistles that's more likely to get you all the girls (or guys! Whatever floats your boat!).
But don't worry, you won't have to take out a second mortgage to afford a Hydromax pump.
Prices typically range from around $150 for a basic Bathmate Hydromax3, to $300, $400, or even more for the top-tier, Cadillac of penis pumps, like the HydroXtreme Ultra Male.
What is the largest Bathmate?
Get ready for the ultimate penis pumping experience with the Bathmate HydroXtreme11. It's the largest penis pump in the world!
It's also Bathmate' latest and most advanced model from the HydroXtreme Series, designed to give you unparalleled results and an incredible pumping experience.
Is a Hydromax penis pump worth the cost?
Let me ask you this: Is having a larger, more impressive member worth the cost?
Is boosting your confidence and feeling like a true stallion worth the cost?
Is impressing your partner and having mind-blowing sex worth the cost?
If you answered "yes" to any of these questions, then I would say that a Hydromax penis pump is definitely worth the cost.
Sure, you could spend your hard-earned money on other things, like a fancy new pair of shoes or a subscription to a gourmet cheese of the month club.
But let's be real: Nothing compares to the feeling of having a big, strong, impressive member.
On the other hand, if you didn't answer yes to these questions, then the cost might not be worth it.
In that case, you might be better off losing a few pounds or manscaping, which can improve the overall look of your penis, without costing you a dime!
How Do I Clean My Bathmate Pump Without The Cleaning Kit?
Cleaning your sex toys, including your Bathmate pump, is an important part of maintaining its longevity and your hygiene, but you don't necessarily need a cleaning kit to do so.
Here are a few tips on how to clean your Bathmate pump without a cleaning kit:
Rinse with warm water – After each use, rinse the pump with warm water to remove any residue or debris. You don't need to wash your pump every time, but there's no harm in giving it a rinse after having your cock in it.
Clean with a mild soap – If you want to give it a deeper clean, be sure to use a mild, non-detergent soap that won't damage your penis pump. Apply a small amount of soap to the pump and use your hands to create a lather. Afterwards, rinse thoroughly with warm water.
Air dry – After cleaning, leave the pump to air dry completely. Avoid using towels or cloths, as these can leave fibers behind. Also, don't forget to put your pump away before inviting your parents over for dinner.
Keep it in a clean and dry place – Once dry, store your pump in a clean and dry place, away from any moisture or humidity.
Remember, proper cleaning and maintenance can help extend the life of your Bathmate pump and keep it in good working condition.
And if you ever decide to invest in a cleaning kit, it can make the cleaning process even easier and more efficient.
How often should I clean my Bathmate?
There's no black and white answer as to how often you should clean your Bathmate, but a good rule of thumb is to rinse it after every use, and to wash it thoroughly whenever it's been in contact with your or a partner's bodily fluids.
Not cleaning your pump can lead to a buildup of dirt and debris, and if you're sharing your pump with a partner, there's always a risk of transmitting STIs if you're not careful.
So as long as you're using a mild soap, there's no harm in cleaning your pump more often than not!
Why Would Doctors Recommend Penis Pumps?
Overall, a doctor may recommend a penis pump as a safe and non-invasive treatment option for various medical conditions.
Here are a few other reasons why a doctor might recommend you use a penis pump:
Erectile dysfunction – A penis pump can be a non-invasive way to treat the inability some men may have when it comes to getting it up. By creating a vacuum around the penis, a pump can draw blood into the area and help you achieve a stronger, firmer erection.
Peyronie's disease – Is a medical condition that occurs when scar tissue builds up inside a man's penis, causing a drastic curvature one way or the other. A penis pump can help to straighten the penis and reduce discomfort.
Penis rehabilitation after surgery – After certain types of surgery, such as prostate surgery, a penis pump may be recommended to help improve blood flow and prevent tissue damage.
Increase penis size – In some cases, a doctor may recommend a penis pump to help increase the size of the penis. However, it's important to note that results may vary and the use of a penis pump should always be discussed with a doctor beforehand.
Regardless of why they recommend it, it's vital to always follow your doctor's advice and instructions when using a penis pump.
Does Bathmate help erectile dysfunction?
While Bathmate's pumps won't cure the underlying cause of erectile dysfunction, they can help men who suffer from ED to maintain a regular sex life without any embarrassment.
Just don't expect it to work miracles like a magic wand.
Your Bathmate pump will help you get it up, but the results won't be permanent and will begin to fade within 30 minutes or so, depending on your overall health.
Can I use a Bathmate penis pump with a micropenis?
You might be able to, but it's not recommended to use a Bathmate penis pump if you have a micropenis.
The Bathmate lineup is designed for use with an average to above-average sized penis and may not provide effective results for those with a micropenis.
Additionally, using a penis pump incorrectly or with a micropenis can cause discomfort, pain, or injury.
A micropenis is an actual medical condition, which should only be diagnosed and treated by a trained medical professional, especially if you have any other existing medical conditions.
Facts and History Of Bathmate
Bathmate is a company that produces water-based penis pumps for men.
The company was founded in 2004 by a man named John Oakes, who was inspired to create a product that could help men enhance their sexual performance and confidence.
Bathmate offers a variety of penis pumps, including the Hydro Series, HydroXtreme Series, and Hydromax Series, which all use water pressure to create a vacuum around the penis and help increase blood flow to the area.
Bathmate also sells a range of accessories, including cleaning kits and storage cases.
Overall, the company has gained a reputation as a leading provider of penis pumps for men looking to improve their sexual performance and confidence.
And although the science behind the effectiveness of these pumps is still evolving, many men report positive results from using Bathmate's products.
Useful Resources