The best vibrators are:
Picking out the best vibrator for you isn't quite the same as picking up a pair of new jeans or a new necklace. It can be a challenging and frustrating process because there are so many on the market.
You walk into your local sex shop and want to get a vibe, but which one will work best for you? What toy will give you that O you're looking for? Well, if you're looking for help with that, you've come to the right place. We've selected a few of the best vibrators for you to choose from. But before we look into that, how do you go about choosing the best vibrator for you? What should you look for?
How to pick the best vibrator in 3 sexy steps
There are a few major things to have in mind while perusing vibes.
?Choose your type of vibrator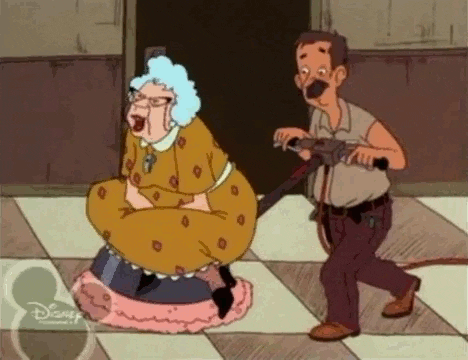 Vibrators come in different shapes, sizes, and colors, so you have to choose which type suits you best. You can do this by figuring out where you're most sensitive and where you like to be stimulated. Any spot you have, there's a vibrator for it.
✌️Make sure the materials are skin-safe
The best materials for sex toys, in general, are non-porous and easy to clean. Porous materials like rubber attract bacteria, which is not something you want for your vibe. The best materials are silicone and ABS plastic. Gold and silver are good, too, but are often way too expensive. But be careful! There have been documented cases of allergic reactions to even silicone.
?Time to open your wallet
You can get vibrators for as low as $15. You can also get vibes for as high as $1.2 million. It all depends on your price range. However, depending on what you're looking for, you should be able to get a great vibe for anything between $20 – $200.
There are a few well-known brands when it comes to vibrators, such as Lelo, Lovense, Hitachi, and WeVibe. These brands are sold on well-acclaimed sex toy and accessories websites such as SheVibe, Lelo, Adameve, and Lovehoney. Some can also be gotten on Amazon.
Curiosity bit
There are quite a few movies that have some wild vibrator scenes we can all relate to. Not Another Teenage Movie has one right at the beginning with a vibrating dildo. The Ugly Truth has another with the Astrea 1 vibrating panties. They were even seen as early as 1989 in the movie Parenthood. Even if it was described as an "electric ear cleaner" to the kids.
The best vibrators for each type of vibrator
We did the research in finding the best vibrators in the market for you. But we wanted to take it a step further, make it a bit easier. To do that, we've categorized our favorite vibes according to their types. So you can just scroll down to that vibrator type you want and check out our recommendations. Or, y'know, you can, maybe, kinda read the whole thing? Anyway, onwards to vibrating pleasure tools!
Best wand vibrators
Hitachi Magic Wand
You might be a vibe veteran or a total newbie to sex toys in general. No matter your experience, Hitachi has made their magic wands into a standard in the vibrator industry. And their newly released wand is now cordless. You can now recharge this baby and use it without a cord.
But the cord is seven feet long so you can use it with it. The vibrating head is made of soft silicone and has four intensity levels and four vibration patterns. Enjoy the Hitachi Magic Wand for a long time with its one year warranty.
Length: 15.5 inches/39.4 cm
Girth: 3.8 inches/ 9.7 cm
Rechargeable: Yes
Vibratex Mystic Wand

You might want a more portable wand to grant all your orgasmic wishes wherever you are. Vibratex has answered with an alternative to the Hitachi wand. The Mystic Wand has six vibration patterns and isn't bound by any chargers or cords.
This device runs solely on AA batteries and can follow you anywhere. It's made of latex-free silicone and is handcrafted in Japan. If you're feeling frisky in the shower, the Vibratex can go under the water with you. The multi-speed option allows you to edge yourself and create a better orgasm.
Length: 6 inches/15.3 cm
Girth: 2.2 inches/5.59 cm
Rechargeable: No
Best rabbit vibrators
Lioness Vibrator
If you're a woman who's interested in learning about her sexuality and sexual health, the Lioness vibrator will speak to you. Apart from looking sleek, sexy, and being completely skin-safe, the Lioness has an app that compiles the data of all data – orgasm data. As you use the vibrator, it actually stores data detailing your orgasm.
What this helps to do is teach you how to give yourself bigger and better Os. It can run for two hours on around 1.5 hours of charge. It's waterproof but don't immerse it in liquid, though. It won't end happily.
Length: 8 inches/20.3 cm
Girth: 1.25 inches/3.17 cm
Rechargeable: Yes
Soraya
Lelo's Soraya is for the greedy girl. The girl who absolutely will not compromise when it comes to her pleasure. Once fully charged, this vibe is ready to give you up to four hours of pleasure. It's made out of silicone and ABS plastic and has eight modes to give you that ultimate O. It's also completely waterproof, so play with it in the shower or any tub you want.
In addition, it's extremely quiet, so if you want to play within the non-privacy of a dorm or apartment, you can. We love the handle as well because you can properly grip the vibe without slipping.
Length: 8.7 inches/22.1 cm
Girth: 1.7 inches/4.3 cm
Rechargeable: Yes
Best G-spot vibrators
Fun Factory G5 Tiger
The G5 Tiger is amazing because it doesn't roar without your approval. It comes with a travel lock to stop it from vibing while you're on a trip. So no awkward/embarrassed blushing and fumbling for you. When you do turn it on after a full charge, it has six vibration patterns and six speeds. Loads of combinations to choose from for that perfect orgasm.
The ribbed texture stimulates your walls while the vibration tickles your G-spot. You can describe its noise level as reasonably quiet but not completely discreet. It's completely waterproof, too, so if you do take it on that vacation, you can take it into the hot tub with you.
Length: 9 inches/22.86 cm
Girth: 5 inches/12.7 cm
Rechargeable: Yes
Swan Curve G-spot vibrator

The road to a woman's G-spot is not straight, and the Swan curve has been skillfully crafted to follow that road and find that little spot. With its intuitive Squeeze-Me technology, the Swan Curve massages your spot according to your body's contractions.
It does vibrate, but the more you tighten down on it, the faster and more intense the vibration. It's made of silicone, and the device is soft enough for easy entry and adjusting. It doesn't make a lot of noise, even with its intensity. Another plus is it can be used for anal fun. Fun Factory definitely made this product to last a long time.
Length: 9.6 inches/24.38 cm
Girth: 5 inches/ 12.7 cm
Rechargeable: Yes
Best vibrator for couples
We-Vibe Sync Couples Vibrator

Vibe with your partner with the We-Vibe couples vibrator. This vibrator is made of skin-safe materials and is adjustable to fit any body type. It provides dual stimulation to both your clit and g-spot, so your partner can feel the vibrations as well.
It has ten modes, but you can get more when you download the free We-Connect app. You can sync it up to vibrate in time with a song, and there's a remote with which you can adjust the controls if you don't like the app. The We-Vibe Couples vibe is completely waterproof and has a 2-year warranty with We-Vibe.
Length: 3 inches/7.62 cm
Girth: 3.4 inches/8.63 cm
Rechargeable: Yes
Best vibrator for clitoris
Satisfyer Pro 2
The makers of the Satisfyer Pro 2 have updated the design of the Satisfyer Pro 1 to make it more ergonomic and easier to handle. Pro 2 has eleven different power controls, each one designed to drive the nerves in your clit insane.
The tip has been carefully shaped to fit the clitoris for more targeted pleasure. There are even simulated puffs of air, to mimic a lover's breath on your vagina. The tip is made from silicone and the body from ABS plastic.
It's entirely waterproof, and once fully charged, it can last for up to thirty minutes. This device is only compatible with water-based lubes. All you need is a touch of lube and your Satisfyer Pro 2 to bring yourself to the heights of pleasure.
Length: 6.5 inches/15.24 cm
Girth: N/A
Rechargeable: Yes
Best bullet vibrators
Ambi

The Ambi isn't what comes to the average vibe user's mind when thinking of a bullet vibrator. But by golly, it should be. The Ambi kind of resembles a soft, pink hammer. There's a reason for this design, though, and that is accuracy. The Ambi has three points on it; one is broad, the other is accurate, and the next is super accurate.
This focuses the sensations better no matter which combination of the three levels and ten patterns you're using. The Ambi has an app that allows you to program patterns, sync music, and control it over long distances. It's good for about two hours of use when fully charged.
Length: 3.39 inches/8.61 cm
Girth: 2.29 inches/5.81 cm
Rechargeable: Yes
Rocks Off Rainbow
Now, this vibrator is pretty. It's made of body-safe plastic, but it's colored in a rainbow metallic finish. Perfect for a kinky new year's gift to yourself. This baby may be small, but it is mighty with three speeds and four patterns to take you from 0 to 100.
The tip is tapered to provide better accuracy on your clit. You can heighten your pleasure in the bathroom by taking the Rainbow with you. This also makes for easy and fast cleaning. It's small enough to be portable just in case you're feeling frisky while outside. It runs on a single battery, so remember to keep spares on hand while you use it.
Length: 3.5 inches/8.89 cm
Girth: 2.25 inches/5.71 cm
Rechargeable: No
Best egg vibrators
Squish
Apart from being absolutely adorable to look at, the squish packs a hell of a punch in one small, round package. It's extremely fun to use. You switch it on by pressing a button and activate it by squeezing it. This squeeze starts the vibration.
If you squeeze in a certain pattern, the Squish will record it and play it back for you. It's made from silicone and is totally waterproof. There's a one year warranty. Even with its powerful vibrations, the Squish is extremely quiet. Though this vibrator might not look extremely sturdy, it is. With proper care, the Squish can last years.
Length: N/A
Girth: N/A
Rechargeable: Yes
Eva II
Look, no hands! Eva II users don't need hands to achieve their pleasure. Who needs hands when you've got wings? This device is a little thing, probably smaller than the palm of your hands. The innovative designers at Dame made Eva wings.
These arms can be hung just behind the labia so that the Eva II is directly placed on your clitoris before it is switched on. It's waterproof and has three speeds and several patterns. It's also great for both couples and singles. Importantly, it's made of medical-grade silicone. It's not really as silent as is claimed, but with some music and an A/C blasting, you can play with Eva II as much as you want.
Length: 1.6 inches/4.06 cm
Girth:1.5 inches/3.81 cm
Rechargeable: Yes
Best remote-controlled vibrators
Lush 2
The Lush 2 by Lovense is an extremely well-thought-out device. Lush 2 has the capacity for a nearly infinite selection of kink and pleasure. The device gives full control to both the wearer and the one holding the remote, which isn't too prevalent.
The Bluetooth technology allows a partner to control the settings of your Lush 2 while a small distance away or from another country entirely. And it's almost completely silent, yet still powerful enough to give you an O that'll make your legs feel like spaghetti.
You can take a bath with Lush, and if it ever gets too much, you can press the button on the device to stop or start. The power's in your hands. Or vajayjay.
Length: N/A
Girth: N/A
Rechargeable: Yes
Kiroo Pearl 2
This device is a G-spot vibrator that has connections with several things. The Pearl can be controlled through a remote within a few feet. You can also sync it with your Virtual Reality and watch something sexy while stimulating your G-spot.
The Pearl has a remote control, yes, but it's also been optimized to receive cues from your body's natural movements. The button on it cycles it through different speeds of varying intensity with the highest strong enough to almost pull your O out of you. It's also waterproof, so have some fun in the tub with it, with or without a partner.
Length: 6.87 inches/17.45 cm
Girth: 1.5 inches/3.81 cm
Rechargeable: Yes
Best discreet vibrator
Nea 2
The Nea 2 might just be the prettiest device on this list. The vibrator is small and shaped to press against two places at once or fit against the curve of your groin. It's beautiful but not at all delicate. It's got eight different stimulation patterns and a very strong motor.
A two-hour charge gives it four hours of run time, so it can keep going on and on. It's amazing for single and partner use as well. You can use Nea almost anywhere because it's extremely quiet.
Even if you live with a roommate or in am apartment, you can still get your O underneath the covers. You can even play in the bathroom, as well. The only discernible sound will be your moans.
Length: N/A
Girth: N/A
Rechargeable: Yes
Best big vibrator
The Tremor
The Tremor is a saddle sex toy. Users are meant to sit down on the attachment and hold on tight for the vibrations. This toy is a lot bigger than most of the toys on this list, and the vibrations are just as large. They literally shake the orgasm right out.
The Tremor is equipped with a strong motor and silicone comfort pads, so you don't chafe while riding. The seat has been molded to allow you to move with the machine and ensure you're as comfortable as possible.
The Tremor comes with two attachments but can be used with attachments from Motorbunny and Sybian.
Length: N/A
Girth: N/A
Rechargeable: No
Best realistic (dildo) vibrator
Leo Vibe Kit
The Leo Vibe Kit is smooth but not so smooth that it doesn't resemble an actual dick. The Kit has tiny protrusions on the body that are veins, but at the same time, it doesn't have so many that it becomes the main theme.
It has an Ivory color with a circumcised head and a gentle curve that hits the spot whenever it's used. The Leo runs on batteries and has a suction cup at its base that can be stuck to the floor so you can lower yourself down on it. You can control the settings with a handheld controller.
Length: 9 inches/22.86 cm
Girth: 2.8 inches/7.11 cm
Rechargeable: No
Best cheap vibrator
Iroha Mini
This small and adorable egg vibrator is more powerful than it looks. It has a simple two-button control system and only one vibration pattern that's between gentle and insanity. It's waterproof, easy to clean, and pocket-friendly.
The Iroha Mini uses batteries and can run on a single AAA battery for up to five hours. It's also quiet. It's not completely silent, but if you have some household appliances that are a little noisy, they'll cover it up just fine. The Iroha Mini is sold at just over $20, which is a great price for a great, simple vibrator.
Length: 2.4 inches/6.09 cm
Girth: 2 inches/5.08 cm
Rechargeable: No
Best expensive vibrator
Lelo Luna Beads
What'll this list be without some vibrating balls, eh? Only these aren't just any vibrating balls. They're made of pure stainless steel and gold and cost over $2000 and $3000 respectively. These balls are actually made to be able to gently flex and stimulate you internally.
They are covered in body-safe silicone for easy movement and are waterproof. They are completely silent while they bring you off to orgasm, and when you're done cleaning them, there's a satin pouch for them. You wouldn't want to scratch them, would you?
Length: N/A
Girth: N/A
Rechargeable: N/A
Best quiet vibrator
Queen Bee
A decade ago, the best clitoral sex toy you could get was based on a rabbit device, and that was the way things were. Until more and more shapes of sex toys started to be brought into the market. One such product is the Queen Bee.
This vibrator is made with PulsePlate technology on one side and a gentle massager on the other side. Test out the five vibrating functions anywhere, even in the bath. You can change the settings from gentle to intense and lead yourself to a powerful orgasm.
Length: 9.05 inches/22.98 cm
Girth: 2.55 inches/6.47 cm
Rechargeable: Yes
Best vibrating panties
Ohmibod Club Vibe 2.OH!
Now, this is just the sort of kink that revs up the engine, y'know? These vibrating panties can be used for sexy, public fun by partners, or you can simply wear it to challenge yourself if you're bold enough. The vibrator is made to tease your clit from the inside of your thong and can be controlled by a remote up to twenty feet away.
If you're in a club or somewhere with loud music, you can set it to pulse with the beat of the music. It uses rechargeable batteries and can last up to four hours long. Dirty dance the night away and get your O before the night is over.
Length: 4 inches/10.16 cm
Girth: 2 inches/5.08 cm
Rechargeable: Yes
Best tongue vibrator
Fun Factory Volta
Most people like receiving head. And the best part about receiving head is having that warm, soft, wet tongue flickering around your most sensitive parts. But sometimes, you want to be licked, but you don't want to deal with the people doing the licking.
That's why we have the Volta. The Volta is a vibrator that has two tongues made of firm silicone. These tongues are insertable and have different intensities and powers of vibration.
It's waterproof, rechargeable, and easy to grip. With a bit of lube and this device, you can be licked anyway you want, anywhere you want.
Length: 7.5 inches/19.05 cm
Girth: 5.5 inches/13.97 cm
Rechargeable: Yes
Best finger vibrator
Fingo Nubby Finger Vibrator
The first thing you need to know about your Fingo's is that you can use it anywhere your fingers can reach. You're only limited by your imagination. Wrap Fingo around your finger, turn it on and set it on any erogenous zone; it doesn't matter where.
Nipples, belly button, ass, labia, back, wherever. If your finger can touch it, you can tease it. This makes it a great addition for couples and singles, especially while using another device. The Fingo comes with an easily replaceable battery that should last you up to an hour.
It's waterproof and made with silicone, so as I said, your only restraint is your imagination.
Length: 2 inches/5.08 cm
Girth: 1 inch/2.54 cm
Rechargeable: No
Best sonic & sucking vibrator
SONA Cruise
Lelo makes a lot of amazing toys, and the SONA Cruise is no exception. It's a toy that uses sonic waves and pulses to stimulate the clitoris more than ever. It uses its surface and sonar technology to give the most pleasure possible.
As it's pressed harder against the body, the unique pulsations get deeper and deeper. This device doesn't even need to make direct contact to start giving you pleasure, which is fantastic, especially for those who love edge play.
Length: 4.5 inches/11.43 cm
Girth: 1.96 inches/4.98 cm
Rechargeable: Yes
Best glam & shiny vibrator
Zalo Marie G-spot Vibrator
Just because you don't want to attract too much attention to your vibrators doesn't mean it has to look drab. A vibrator should at least inspire you to use it, and what better way to do that than to make it shiny? The Zalo Marie G-spot Vibrator looks like a pretty wand, but it's not just that.
It's curved to optimize G-spot contact and has multi-speed functions. It's made of body-safe silicone, the handle is embossed in French style, with a gold-plated design. In addition, it's quiet and can last for 2-4 hours on a full charge. Not just a pretty face, eh?
Length: 7.9 inches/20.06 cm
Girth: 1.2 inches/3.04 cm
Rechargeable: Yes
Best eco-friendly/vegan vibrators
Gaia Eco Biodegradable & Recyclable Vibrator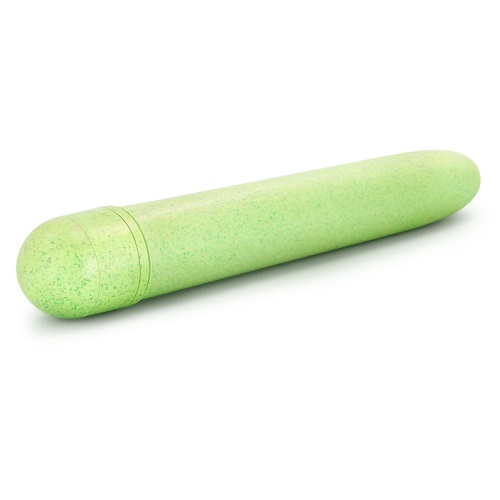 Not only is this device amazing for the environment, but it's also super easy on your wallet. The Gaia Eco costs less than $20, and for that price, you get a vibrator with multiple speeds and deep rumbly vibrations.
This device can be used for both internal or external feel or stimulation. Its speed can be changed with just a twist of the dial. It's crafted with Biofeel, which is a starch-based bioplastic that uses less energy and less greenhouse gas emission.
It's splash-proof but take care because it won't survive being immersed in water. But for a few bucks and less strain on the environment, the Gaia Eco is a pretty good deal.
Length: 7 inches/17.78 cm
Girth: 1 inch/2.54 cm
Rechargeable: Yes
Vivi
Vivi is not only useful for giving you clitoral and G-spot orgasms, but it's also great at reminding you to get your Kegel reps in. The Vivi has an app for both Android and iOS users to be found in their app stores. Vivi has two motors in its dainty peach packaging.
It has a motor for G-spot vibrations and a motor for clitoral vibrations. These two motors are designed to pack enough of a punch to give you consistently mind-blowing orgasms. With the app, you can control each of these two motors independently and cycle through twelve different vibration patterns.
Length: 4.8 inches/12.19 cm
Girth: 1.5 inches/3.81 cm
Rechargeable: Yes
Best fantasy vibrator
Alto – White
Want something a little abstract or a little fantasy added to your vibrator set? The Alto-White delivers with a dreamy, cloud-like appearance. Pardon my blasphemy, but if the angels used vibrators, this would be their go-to toy.
It has such a sweet looking glow that it can pass for a house decoration if you wanted to show it off. But it is all about the business of orgasms with its seven different vibration patterns, and its waterproof exterior. It's made of medical-grade silicone and is extremely quiet.
You can have a go with this thing at your parent's house, and they won't hear a thing. So long as you're quiet yourself ?.
Length: 4.3 inches/10.92 cm
Girth: N/A
Rechargeable: Yes
Worst vibrator in the world
Pleasure Suck and Lick Tongue
I don't like to put down any product. But I honestly cannot figure out this tongue vibe. First, the design isn't appealing to anyone who has an organ to be licked. Apart from having a not-so-pleasing appearance, this device has a super weak vibration.
The material feels spectacular, though, but when you buy a vibrator, you expect it to vibrate. It's the principle of the thing.
Length: 6.5inches/16.51cm
Girth: 3.25inches/8.25cm
Sexy geek corner
Let's take a teeny, tiny look into the history of our prized vibrators.
Some of us would've heard the story of doctors inventing vibrators to cure "hysteria" way back when. Well, it turns out that that story may not be 100% factual, after all.
Hallie Lieberman, a historian of technology at Georgia Institute of Technology, says that this theory proposed in Rachel Maine's book, "The Technology of Orgasm: "Hysteria," the Vibrator, and Women's Sexual Satisfaction," just doesn't add up.
He and many other scholars concede that vibrators were used as a cure-all for many ailments but assert that there was no evidence of the sexual use of these devices. Later, in the early 1900s, using vibrators as medical devices became openly known as fraud.
The manufacturers then shifted their marketing from doctors to consumers.
Vibrators became known as a tool for leisurely women and were advertised as so. In the mid-1900s, the manufacturer's ads became more sexualized but, not overly so, because of obscenity laws.
They started being sold openly in the '60s but with a great deal of controversy. In some places, the controversy around vibrators and sex toys still abounds.
Vibrators in the news today
In recent years, vibrators have been getting better and better and are becoming more common. Two studies from Indiana University estimate that around 53 percent of American women and 45 percent of men use vibrators during sexual interactions.
That was over ten years ago, and today, even celebrities like Whoopi Goldberg, Jessica Biel, Barbara Walter, and Brandi Glanville have admitted to owning a vibrator. Brandi told the cast of Famously Single that she'd brought her vibrators with her to the show.
Comedian Jenny McCarthy told US Weekly that she always carries a vibrator in her purse. She also admitted to having gone through probably four hundred of them when she was single. You go, girl. Variety is the spice of life.
Frequently Asked Questions (FAQ) about Vibrators
Q1: Okay, I bought a vibrator. Now, how do I use it?
Oof, this is a big question. If you've just bought your first vibrator (congrats!), there are oodles of ways to use it. You're only limited by your imagination, really. But there is a cardinal rule of vibe play to remember:
Always use lube.
This may seem obvious, but it's surprising how people can forget when they're all hyped up and the libido's a-raring to go. Calm down. Reach for the water-based lube (this is the best type) and slather it on. Yes, slather. I said what I said. Even if you're a woman, you're not a fountain of unlimited water, y'know.
Your next move depends on what kind of vibrator you bought. If you read our list above, you'll know that there are at least seven different kinds of vibes.
Not counting the rather… original ones we left out. If you've bought a G-spot vibrator, your next step will be slowly inserting it (if you're alone or with a partner), and then positioning it against your G-spot. Depending on how familiar you are with your vagina, this might take some trial and error.
For other forms of play such as clit play or anal play, the concepts of lube, relaxation, experimentation, and patience remain the same. Take a look at our step by step guide on how to use a vibrator.
Q2: Where can I hide my vibrator?
Ah-ha, this is a common problem with nosy kids, nosy roommates, nosy family members, etc. There's no one-size-fits-all answer. You have to get crazy.
Don't hide it under the bed or in the closet. That's for sure because those are the first two places where people look for things. Some people are handy enough to make false bottoms for their drawers. But if you're like me and you don't play like that, you need to get creative.
If you play a musical instrument, hide it in the case. Is there space behind your mirror? Put it there. For the really desperate, you can tape it to the back of your bed, between the bed and the wall.
Q3: How do I clean my vibrator?
Once again, the answer to this question is based on what kind of vibrator you're using. Or, more specifically, the material your toy is made of. There are different ways to clean different toys. Some toys may require soap and some warm water.
Others might require soap and any temperature of water. Others still might need special liquids to make them completely sterile.
It's important to note that you must clean your vibrator before and after using it, especially if you leave it out in the open. If you share your vibrator, it's doubly important that you clean it, and you must clean it in the exact way the manufacturer stated in the toy manual.
The reason for this is that bacteria can stay on improperly washed toys for months and months. This bacteria can enter your body with your next use and wreak havoc on your body.
It is not advised that you buy a vibrator created with porous materials such as rubber because they store bacteria more. They can also be made with dangerous chemicals. If you already have a rubber, Cyberskin, or vinyl toy, please use a condom before you use it.
Back to the future of vibrators
The future of vibrators is statistical, multipurpose, and gender-less.
Let me explain. In recent years, there has been a spate of new sex toy manufacturers. These manufacturers have evolved their toys into something that now educates you on your own sexuality. The toy tells you what time of the day is best for better orgasms.
It uses temperature, motion and pressure sensors to collect data on your body and shows you how you react to certain stimuli. An example of this is one of our favorites, the Lioness vibrator.
Some vibrators have been converted to dual-use, and I don't mean for both holes. Vibrators are being made to serve as both sex toys and household objects. For example, the Lovenuts vibrator, which can also be used as a flashlight.
Then, there's the gender-neutral vibrator. Picobong's Transformer has proclaimed itself the first of its kind. You can shape it any way you want, into any toy you want. What a trip!!